In June, a projection hit the side of the TD Garden in Boston during the NBA playoffs.
A week later, a huge moving image of Lionel Messi appeared on a New York City building.
And on Thursday night, adidas continued its eye-catching campaign, projecting a massive in-motion mural of Robert Griffin III on the 74-foot-tall First Amendment Tablet at Washington's Newseum.
Said Newseum's Cathy Trost to Washington's local CBS station: "We pretty selectively use the First Amendment Tablet. Only for causes or groups related to our mission or to our sense of community. And adidas came to us with this idea and we thought it was a great idea in terms of welcoming this new sports figure to our community."
The projection comprised names of numerous fans, who participated in the campaign via Facebook.
Here's a closer look: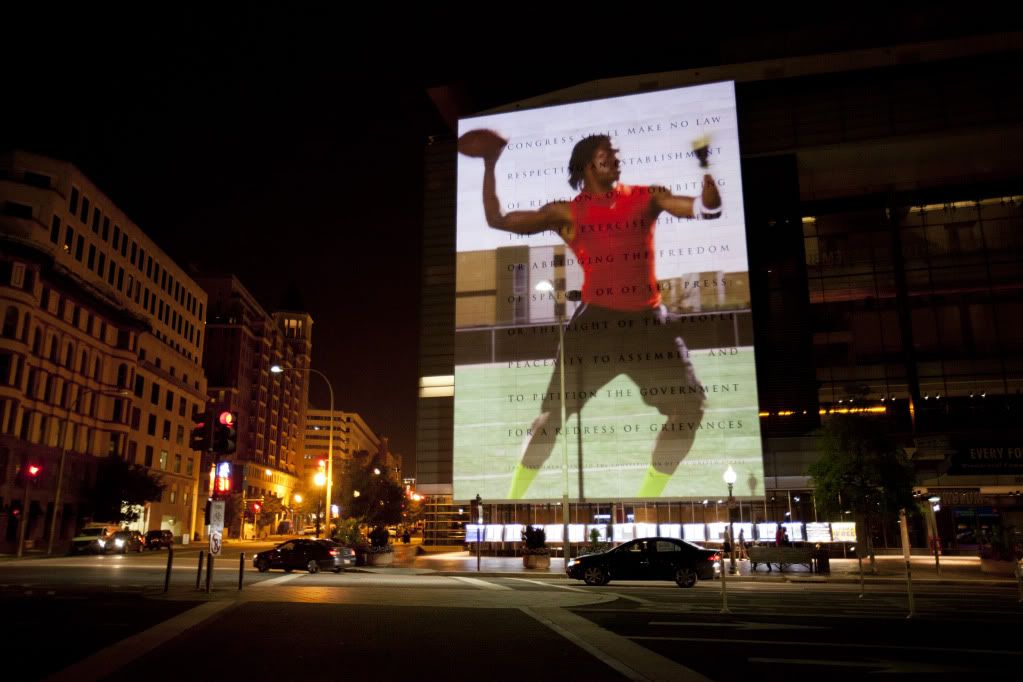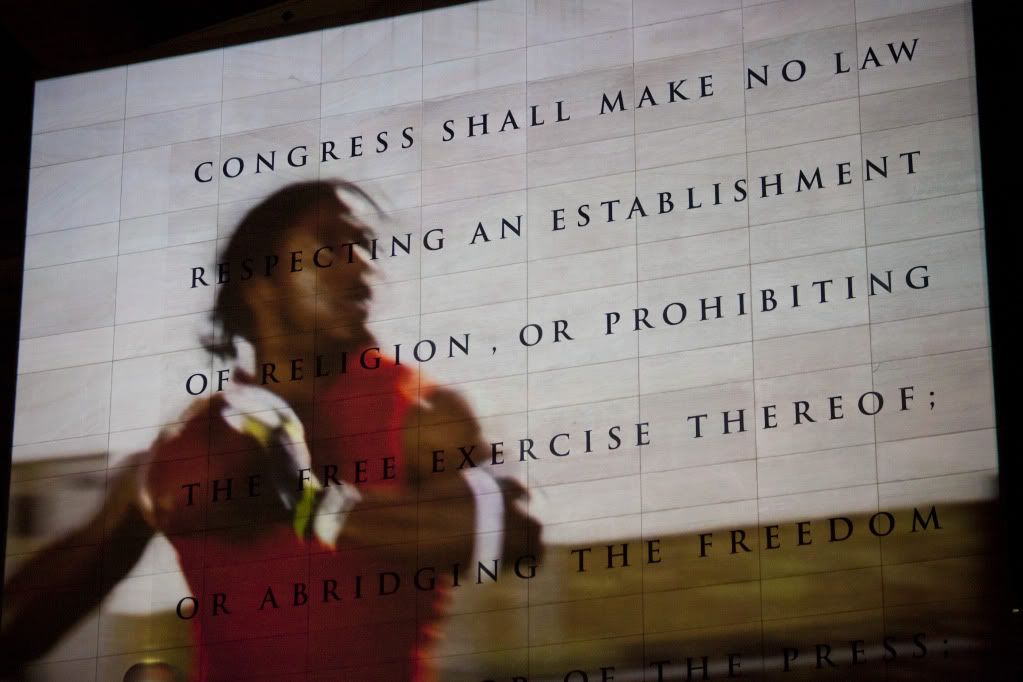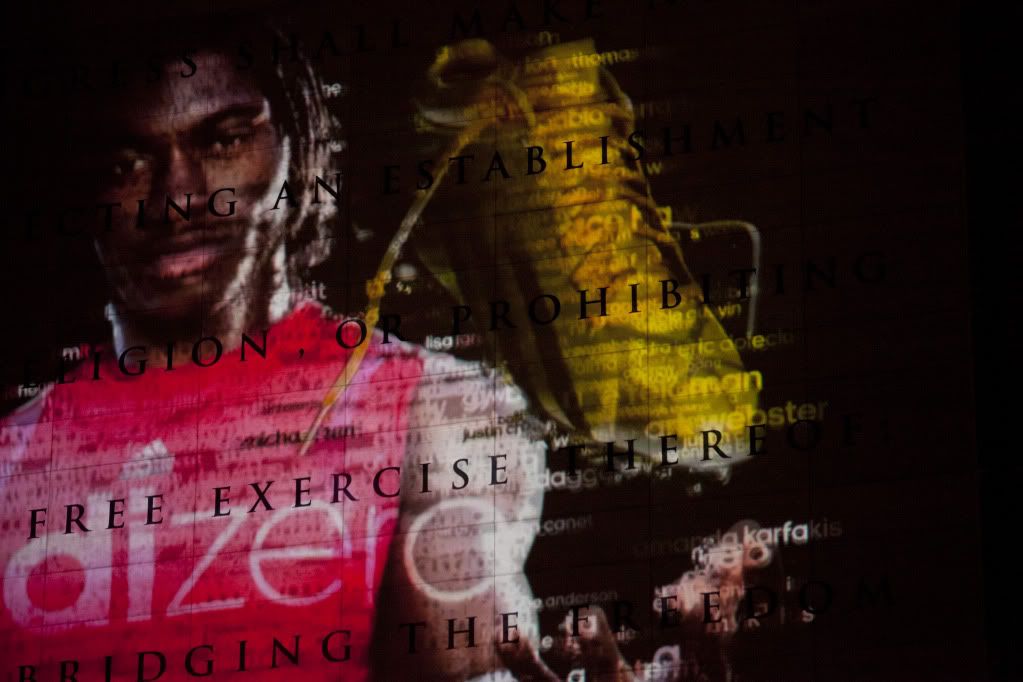 All images courtesy of adidas.