On Wednesday night at Canoe Studios in New York City, it was easy to pick out the center of attention -- and not just because of his professional position.
Tyson Chandler, the middle man for the New York Knicks, debuted his first curated exhibition of photography, "A Year in a New York Minute," which showcases pictures he took over the past year in NYC, London and Tanzania.
"I've been into art, but this different element of photography was inspiring to do," Chandler told Playbook. "I thought it was great to capture a moment, which tells the story in itself."
During the evening the photos were auctioned off, with the proceeds benefiting the U.S. Fund for UNICEF, with which Chandler was involved during his post-Olympics trip to Tanzania. Those on hand included basically the entire current Knicks team, as well as owner James Dolan, Patrick Ewing, Jerry Stackhouse, Victor Cruz, Michael Strahan and Ryan Lochte.
Chandler said he used a Nikon for the featured photography, but he also shoots with Sony, Canon and Fujifilm. For some of the photos, he collaborated with artists such as Ari Marcopoulos and Andrew Kuo to add graphic touches.
If he weren't an active player, Chandler said, he'd want to develop a show that would explore the behind-the-scenes world of the NBA.
"I like the in-depth pieces on NFL Films," he said. "I love the way they shot those films, because they're very in-depth. They capture an athlete the way that you always want to see one. I think that basketball is also an emotional game, and we need to start NBA Films."
So where will Chandler shoot next?
"I want to go back to Africa and I want to go to Italy," he said. "That's one of the one places in Europe that I haven't been."
For Playbook, Chandler provided background stories behind four of the photos from his collection.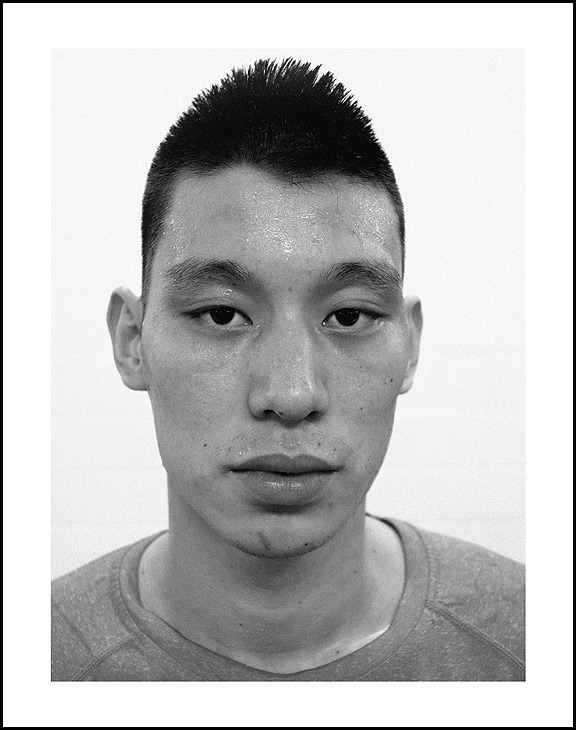 Jeremy Lin
Tyson says: I shot this after he used the weight room when he was trying to get swoll. We'll miss him. I love the dude. He brought energy to the Garden that changed our year around. I've got a lot of respect for the kid for doing that, so we'll miss him.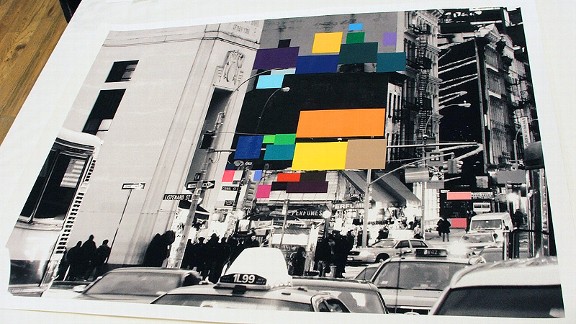 New York City
Tyson says: I shot this because it had "Love Me" in graffiti. Big, bold colors. Then I handed it off to an artist to do as he pleased. His name's Andrew [Kuo], and he decided to take off all the graffiti. I thought that was a neat element. I don't remember the part of the city, but it was around Canal Street and something. This is when I first got to the city and I was just like, "Wow."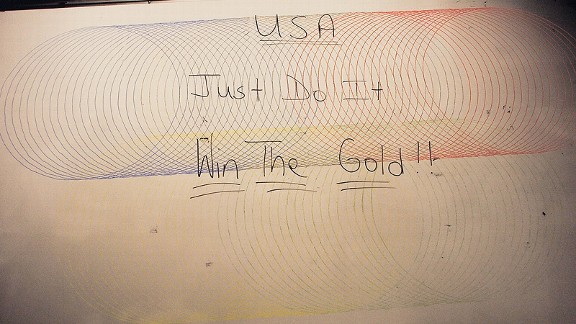 London 2012 Olympic Games
Tyson says: This one came right before we went out to play the gold-medal game [against Spain]. Normally, the coach writes our game plan -- offense and defense -- on the board, but they just wrote this. I can't remember if it was Coach K or Nate McMillan who wrote it. I thought that was a powerful message, so I took my camera out and took a picture of it, and then I had an artist later on go and draw rings to represent each player and coach -- to represent the USA team.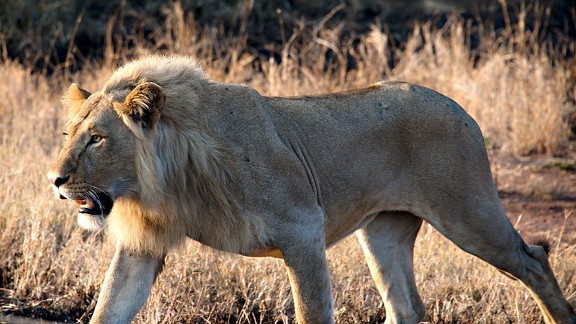 Tanzania
Tyson says: This lion is the scariest thing in the world. There was a reserve where they were trying to protect rhinos, because they're almost extinct. They built a fence around like 280 acres or something crazy. But when they built the fence, there were also other animals that got trapped in there, so you had giraffes and all these other animals in there. The lions figured out those other animals are trapped in there, so they go in there and feed. Easy prey.
This lion goes in there, but he gets stuck inside the gate, so he's agitated. So he's walking around moaning, trying to figure a way out. And the driver of our open jeep during the safari goes up to the gate, and I'm like, "Wait a minute. How did the lion get in?" He goes, "Well, sometimes they jump it." And I go, "Um, so maybe we shouldn't be this close if he's about to jump that gate and come out, and he's angry."
So that's why you see in that picture he has a very intense look, because he's trying to figure out a way out. I was about 10 feet away from the lion when I took this photo.