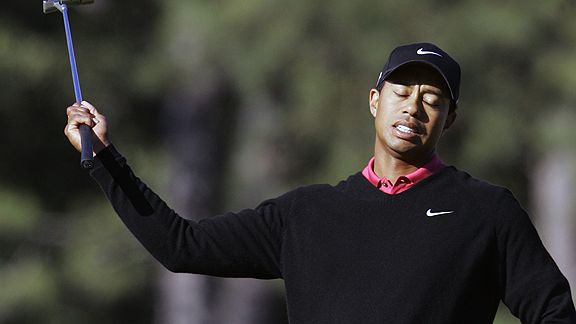 AP Photo/Morry Gash
Tiger Woods announced that he is taking an indefinite leave from professional golf to work on repairing the damage he's done to his family. In a statement posted on his web site he used the word "infidelity" for the first time. He did not disclose how long the break would be. Steve Stricker, one of Woods' favorite playing partners said, "I think it's great that he's going to put his family first and work things out. Golf will always be there. He wants to make sure his marriage is right and everything is good on the home-front. We'll sure miss him on tour until he gets things taken care of."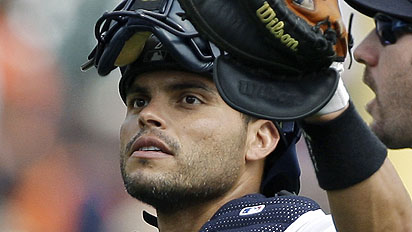 AP Photo/Paul Sancya
Ivan Rodriguez has signed a $6 million, two-year deal with the Washington Nationals. The 38-year-old catcher said that he wants to be an everyday player, however general manager Mike Rizzo wants Rodriguez to split time with Jesus Flores, who is recovering from shoulder surgery and is supposed to be ready for spring training.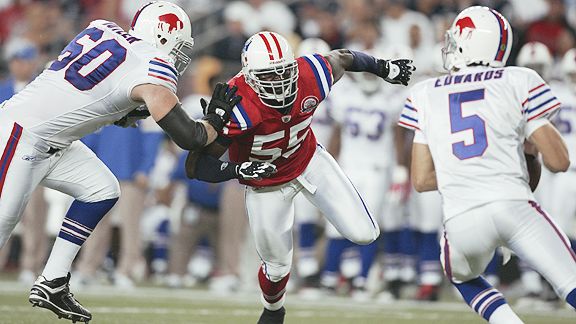 AP Photo/Steven Senne
New England Patirot Derrick Burgess spoke Friday about being sent home by Bill Belicheck for being late to practice on Wednesday. Unlike his teammate, Adalius Thomas, who had some pointed words for Belichick, Burgess took the blame on himself saying ... "My big disappointment is in me. I lead by being an example. I don't lead by being 'rah, rah.' I was disappointed in myself."