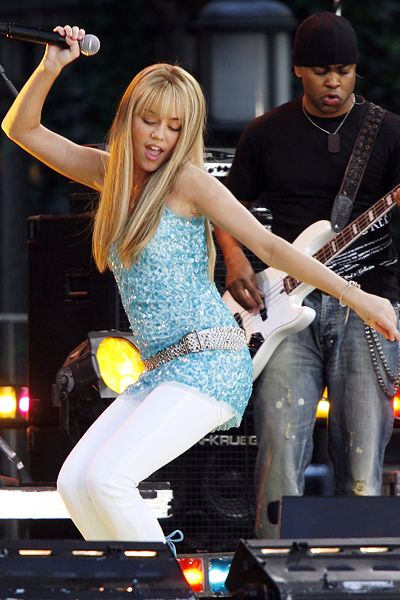 AP Photo/Jeff Christensen
Miley makes South Carolina fans pit love of catchy pop beats with hatred of waking up early.
The start time of Nov. 28th's Clemson at South Carolina game has been set for the crack noon, and rumor has it the time was bumped up to accommodate Miss Party in the USA herself, Miley Cyrus, set to perform across town that night.
This leaves tailgaters none too happy about the early morning tailgating implications. And understandably so — Parties in the USA were not meant to start at 9 a.m.
But it could have been worse for "The Old Ball Coach" and "Whatever Nickname Clemson HC Dabo Swinney Has". In September, the WNBA's Atlanta Dream were forced out of Phillips Arena for "Sesame Street Live." And last May, the Caps and Penguins had to play two playoff games in two nights thanks to a Yanni concert. Talk about emasculating.
Tip of the Virtual Cap to SBNation
UPDATE - We have learned that Miley's concert is NOT the reason that the game was moved. And that makes us relieved and happy.