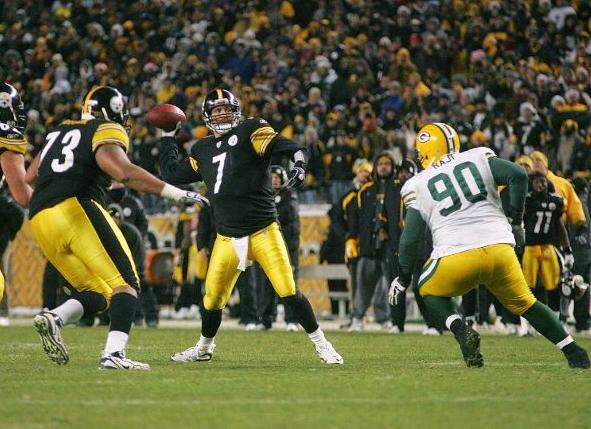 Roethlisberger throws the game winning touchdown pass to Mike Wallace as time expires in the 4th quarter.
Jared Wickerham/Getty Images
Ben Roethlisberger went 29 of 46 with three TDs, no interceptions and 503 yards, becoming the first Pittsburgh Steeler quarterback to throw for 500 yards in a game during a 37-36 win against the Green Bay Packers. Roethlisberger broke the team record of 473 yards by Tommy Maddox during a 34-all tie against Atlanta in 2002.