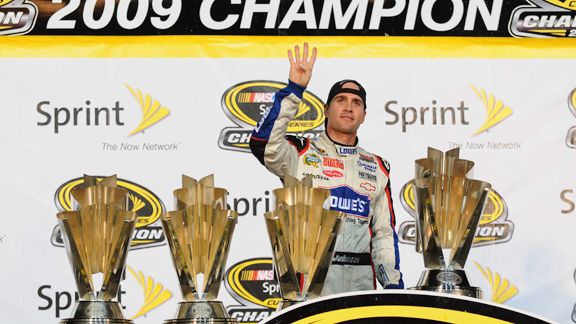 Phote: Sam Sharpe/US Presswire
NASCAR driver Jimmie Johnson has added another award to his trophy case. After capturing his 4th straight NASCAR Championship, Johnson was named as the Male Athlete of the Year by members of The Associated Press. He beat out Roger Federer, Usain Bolt, Albert Pujols, Kobe Byrant and Tiger Woods. He is the first race car driver to win the AP honor.
See the complete vote breakdown after the jump: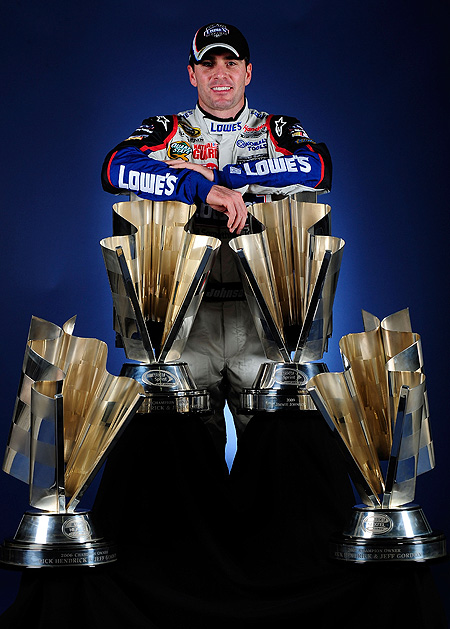 Ahtlete Of The Year (Voting)
Jimmie Johnson (42)
Roger Federer (30)
Usain Bolt (29)
Albert Pujols (9)
Kobe Bryant (9)
Tiger Woods (9) - named AP Athlete Of The Decade on 12.17.09
Note: Votes are from editors at U.S. newspapers which are members of the AP.