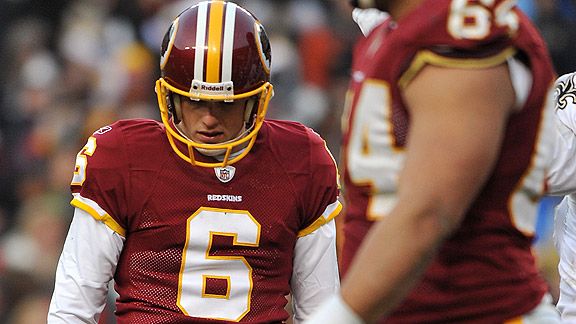 Larry French/Getty Images
Give It A Shot
The Dallas Cowboys signed kicker Shaun Suisham on Monday to replace the struggling Nick Folk. Suisham was released by the Washington Redskins on December 8, 2009 after making 18-of-21 (85.7%) field goal attempts. For his career he is 85-of-107 for 79.4%. Suisham played in 16 games for the Redskins in 2007 (29-of-35) and 2008 (26-of-36) and 12 games in 2009 prior to his release on December 8. Suisham's first game as a Cowboy will come against his former team next week.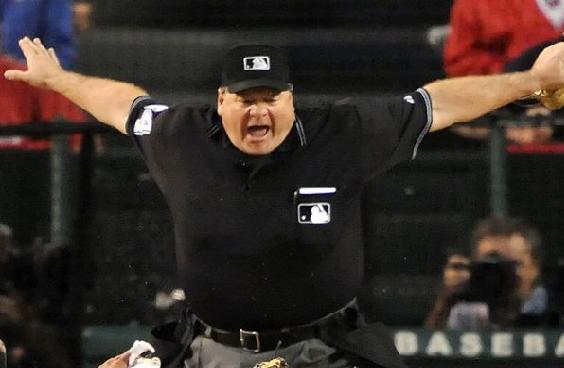 Harry How/Getty Images
Hoping For More
According to sources speaking on the condition of anonymity, Major League Baseball and its umpires are nearing agreement on a new deal that could be reached as quickly as Tuesday. Management has been hoping to gain additional flexibility on post-season assignments allowing umpires to work the World Series in consecutive seasons. In response to several missed calls during the playoffs MLB designated an all-veteran crew of six umpires in this year's World Series.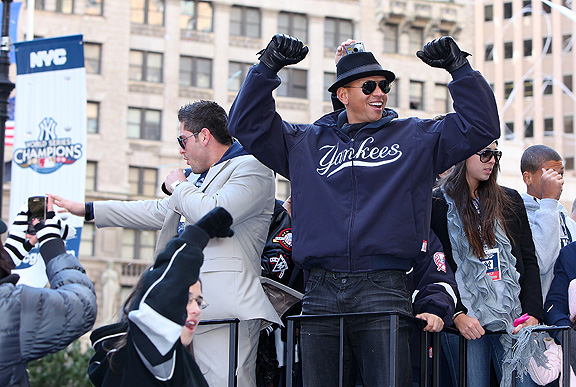 Mike Coppola/FilmMagic
A Price For Success
Winning comes at a cost. For the seventh consecutive season the New York Yankees have been penalized for exceeding the MLB payroll limit. The team will pay the luxury tax of nearly $25.69 million. The Bronx Bombers are the only team penalized this season and must pay the commissioner by Jan. 31.
The Associated Press contributed to this report.