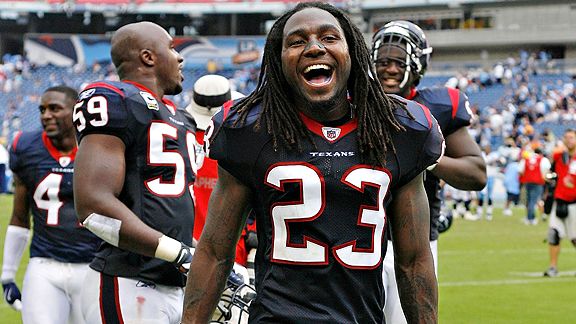 Andy Lyons/Getty Images
Robinson Donates Fine to Charity
Houston Texans CB Dunta Robinson knows how to make the best of a bad situation. Robinson wrote letters to his GM, head coach, and team owner in an effort to donate his $25,000 fine towards the construction of a local YMCA. He was fined in week 1 for wearing shoes with the message "Pay Me Rick." directed at GM Rick Smith. Robinson was unhappy that a contract extension was not agreed on in the offseason.
Along with delivering the check, Robinson and his fiance spent time doing arts and crafts with a group of children in a housing development in Houston's Third Ward. "Even negatives can turn into one of the biggest blessings," he said. "This makes me feel good. Just coming here and seeing these kids having the time of their lives is a great feeling. I couldn't have asked for that money to go to any better situation."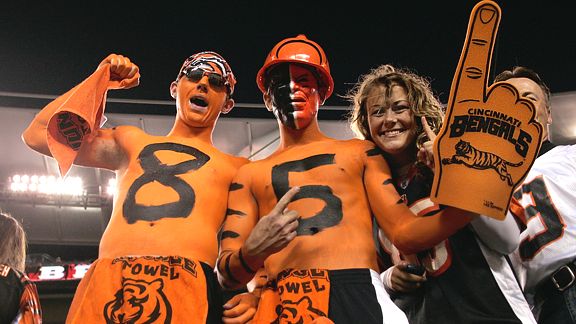 Scott Boehm/Getty Images
Bengals Sellout Game Against the Chiefs
The Cincinnati Bengals ticket office announced today that this Sunday's game against the Chiefs has been sold out and the NFL has lifted the blackout. The NFL will blackout games in the local market if the home team is unable to sell out their stadium. This week's game is the 52nd consecutive sellout for the Bengals, a franchise record. A win will clinch the AFC North division title for Cincy and now their fans will be able to see it.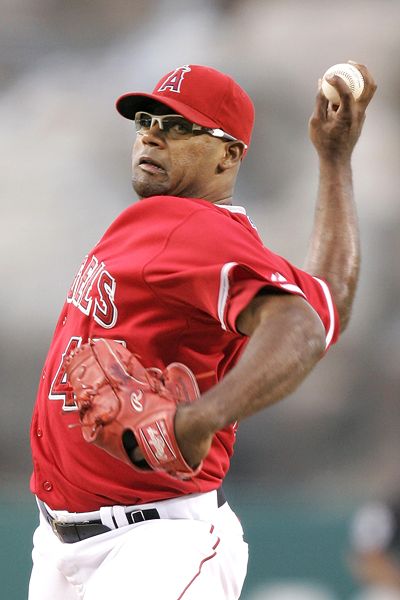 AP Photo/Mark J. Terrill
Mets Sign Escobar
The New York Mets have signed P Kelvim Escobar to a one-year deal. ESPN.com's Jerry Crasnick reports Escobar will make $1.25 million guaranteed with $3 million dollars more in performance based bonuses. Escobar has missed almost all of the past two seasons with injuries, but in 2007 he was an impressive starter for the Anaheim Angels going 18-7 with an ERA of 3.40.