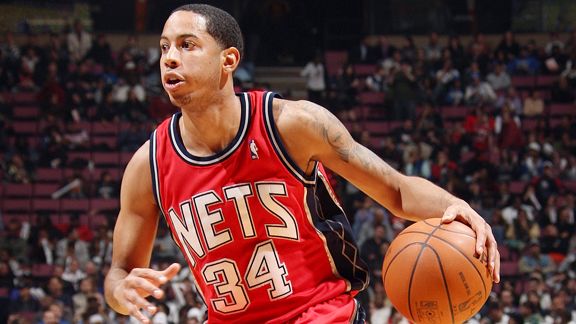 Nathaniel S. Butler/NBAE/Getty Images
The Gilbert Arenas and Javaris Crittenton alleged gun incident is bringing to light information about the NBA culture in general. New Jersey Nets G Devin Harris spoke to the New York Daily News about the incident and put a number on how many NBA players he estimates own guns.
"I mean, look at the situation," said Harris, "A lot of guys have been robbed. A couple of guys, God rest their souls, have passed away. I guess they feel like they need some sort of protection, I don't know. I can't speak for everybody. I'd say between 60 and 75% (of players own guns)."
The NBA and the Federal Government are both investigating the altercation between Arenas and Crittenton.