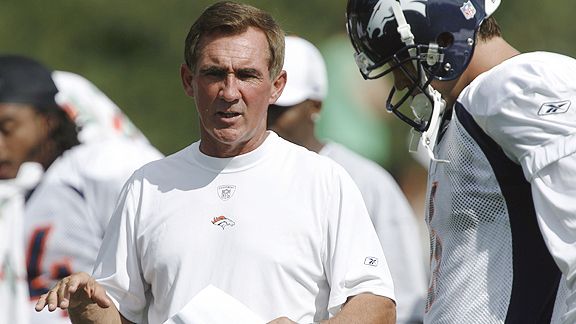 AP Photo/David Zalubowski
Mr. Shanahan Goes to Washington
Mike Shanahan has signed a contract to become the next head coach and executive VP of football operations for the Washington Redskins, according to ESPN NFL Insider Adam Schefter. The deal is reportedly for 5 years and $35 million. Shanahan can now begin the process of interviewing and hiring his new staff.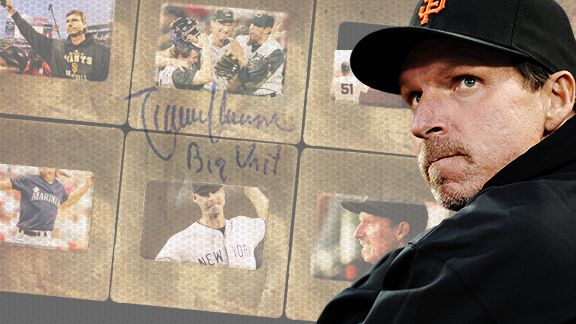 ESPN.com Illustration
Five-time Cy Young Winner Retires
Randy Johnson is retiring after 22 seasons in MLB. Johnson leaves the game with the second most strikeouts in MLB history (4,875) behind only Nolan Ryan. He also won 5 Cy Young awards, ('95,'99,'00,'01,'02) and a World Series Co-MVP in 2001 with the Diamondbacks.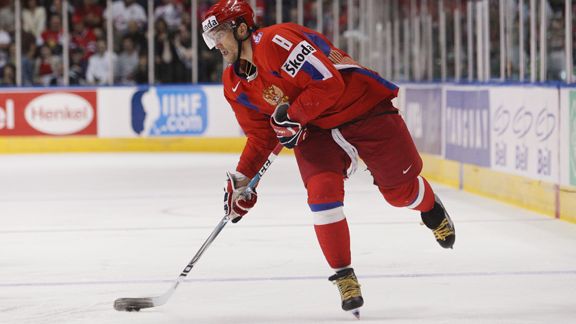 Elsa/Getty Images
Ovie Named Captain
The Washington Capitals named Alex Ovechkin their new captain Tuesday. When the team took the ice for their home game against Montreal, Ovechkin was wearing the "C" on his shirt for the first time. He had worn the "A" for alternate captain in previous seasons, but when Chris Clarke was traded Dec. 28 Ovechkin took over the prestigious title. He becomes the 14th captain in Capitals history.