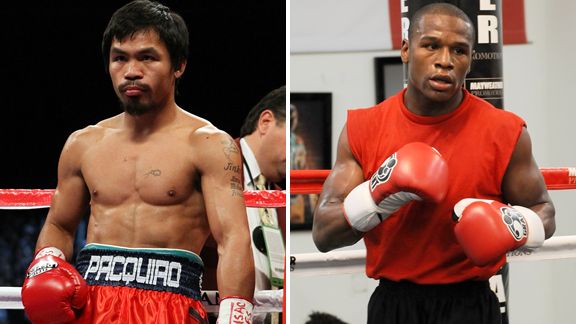 Getty Images
No Resolution for Pacquiao-Mayweather
After 9 hours of mediation between the legal teams of boxers Manny Pacquiao and Floyd Mayweather, no solution has been reached. The two sides met with mediator Daniel Weinstein in Santa Monica, Calif. on Tuesday in hopes of overcoming their differences and clearing the way for what could be the richest fight in boxing history. Mayweather is demanding random blood tests in the months prior to the fight while Pacquiao has only agreed to tests at three times: one during the week of the kickoff news conference, one random test to be conducted no later than 30 days before the fight and a final test in his dressing room after the fight. Weinstein issued a gag order preventing either side from commenting.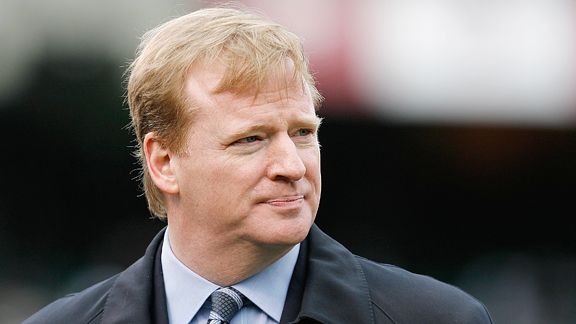 Greg Trott/Getty Images
Rule Added for 2009 NFL Playoffs
The NFL has implemented a temporary rule change allowing the time at the end of a half, game, or overtime period to be reviewed. This according to a memo NFL commissioner Roger Goodell sent to all 32 teams Tuesday. The rule stems from the December 13th game between the Giants and Eagles. Just before halftime, Giants kick returner Domenik Hixon fumbled and Eagles LB Moise Fokou recovered, but the clock had run out and the half was ruled over. Replays showed at least 1 second was on the clock at the time of the recovery, but the play was not reviewable. According to the memo:
At the conclusion of the first half, time will not be restored if the additional play would be a kickoff, but would be restored if a timing error takes away a significant opportunity for the offensive team to score.
At the conclusion of the second half or an overtime half, time shall be restored to the Game Clock if:
(a) It is a one-score game (eight points or less); and
(b) The additional play would be a kickoff by either team or a snap from scrimmage by the team that is behind in the score. The game would not be extended to create an additional play by the team that is ahead.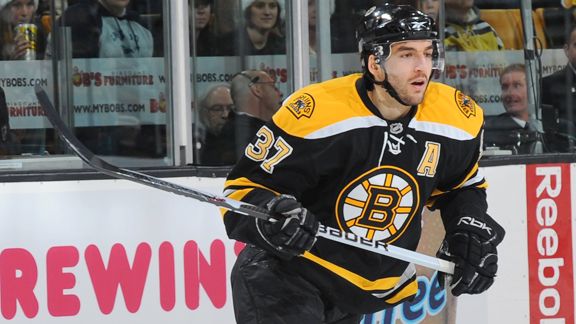 Steve Babineau/NHLI/Getty Images
Bruins Lose Leading Scorer
Boston Bruins leading scorer Patrice Bergeron is going to miss two weeks with a broken thumb. Bergeron broke the top of his right thumb in three places Monday night when he was hit by a Dennis Wideman slap shot. It is unknown if the injury will prevent Bergeron from playing for Team Canada in the Vancouver Olympics in February.