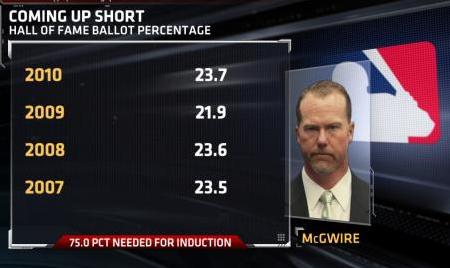 McGwire Bypassed By Hall of Fame Voters...Again:
Former Cardinals Slugger Mark McGwire still isn't getting any love from Hall of Fame voters. He fell way short again this time getting 23.7 percent of the vote. McGwire has never gotten more than 24 percent or less than 21 percent in any of his four years on the ballot.

NFL Teams Being Targeted For Los Angles Relocation:
The Jacksonville Jaguars and Buffalo Bills are among seven franchises being targeted to return the NFL to Los Angeles, according to a report on ESPNLosAngeles.com. The company building the new NFL stadium in Los Angeles says the teams play in small markets, and have trouble filling "outdated" stadiums.
Other teams they are targeting include: the San Francisco 49ers, San Diego Chargers, Minnesota Vikings, St. Louis Rams and Oakland Raiders. Despite speculation, Jaguars majority owner Wayne Weaver and Bills owner Ralph Wilson have continually dismissed any suggestion they will sell or move their teams. But we've heard that before...like in Baltimore.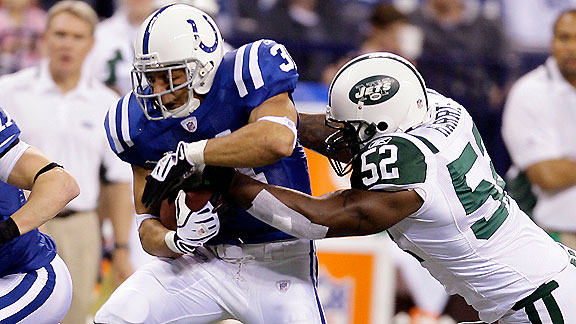 AP Photo/Darron Cummings
Jets LB Healing
Jets linebacker David Harris attended practice Tuesday but did not participate. The team's leading tackler continues recovering from an ankle injury sustained in Sunday night's game against Cincinnati. According to the Star-Ledger, Harris has a "mild" sprain and will play against the Bengals on Saturday at 4:30 EST.