Todd
Jed Jacobsohn/Getty Images
Haley Wearing One Less Hat
Chiefs head coach Todd Haley said Wednesday he will not serve as the team's head coach and its offensive coordinator next season. In a related story, Haley's friend Charlie Weis is looking for work after being fired as the head coach at Notre Dame. According to Haley both he and Weis share the same philosophy. Haley called the plays for the Chiefs all season and the team finished 4-12.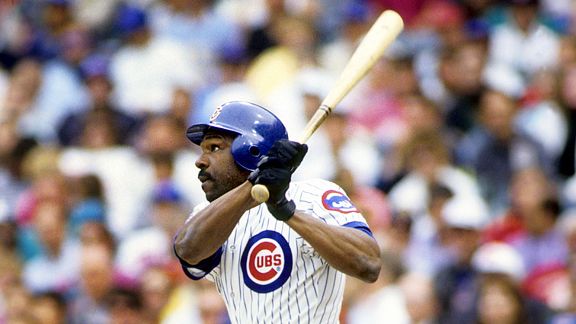 US Presswire
The Hawk Has Landed
Andre Dawson's patience paid off. Eight years of waiting for 'the call' concluded today when "The Hawk" was inducted into the 2010 MLB Hall of Fame. The former Chicago Cub slugger was the lone inductee into this year's class, earning 77.9% of the votes and said it was definitely worth his wait, according to the Cubs team website.
Henry's Fiancee Not Charged
Police will not charge the fiancee of late Cincinnati Bengals receiver Chris Henry in connection with his death last month. No evidence was found that Loleini Tonga drove recklessly or at an excessive speed last month when Henry came out of the back of her pickup and suffered fatal injuries, the Charlotte-Mecklenburg police announced Wednesday. Henry died a day later of trauma to the head. He was 26 years old. Henry was not with the Bengals at the time of the incident after being placed on season-ending injured reserve with a broken forearm. Henry and Tonga were raising three children.
The Associated Press contributed to this report.