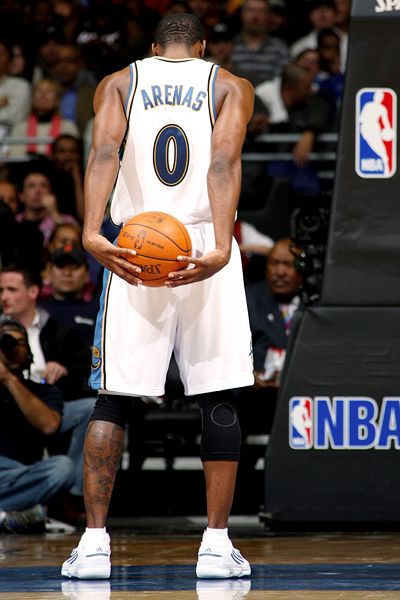 Ned Dishman/NBAE/Getty Images
NBA Players Union Response
Billy Hunter, Executive Director of the NBA's Players Association released the following statement regarding the indefinite suspension of Gilbert Arenas for his involvement in a gun incident December 21st, in the Wizards locker-room:
"The Players Association was informed today that Gilbert Arenas has been suspended indefinitely by the NBA as a result of his actions in bringing firearms into his team locker room. Gilbert has acknowledged his regret regarding this incident, and the Players Association is aware that there is an ongoing criminal investigation taking place. The Players Association will continue to monitor the investigation being conducted by law enforcement authorities and the Commissioner's office. At the conclusion of these investigations we will determine the appropriate action to take on Gilbert's behalf."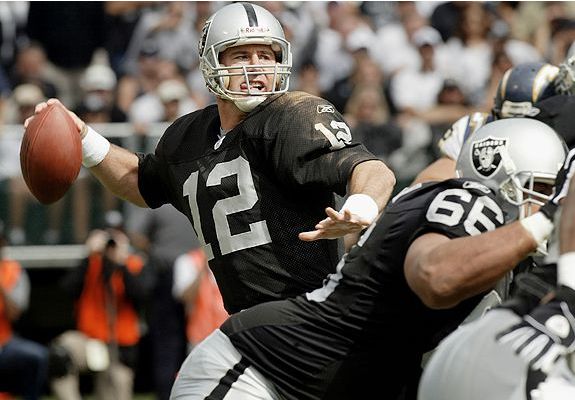 Stephen Dunn/Getty Images
A Helping Hand
Current CBS Sports analyst Rich Gannon is reaching out to his former team. The 2002 NFL MVP called the Raiders on Tuesday offering to help his former owner Al Davis, QB JaMarcus Russell and coach Tom Cable, according to the San Francisco Chronicle. The Raiders finished the year at 5-11, their seventh consecutive season with at least 11 losses. Seeing that the Raiders tried to ban Gannon from the Raider facility for CBS production meetings this past season, the call might not come soon.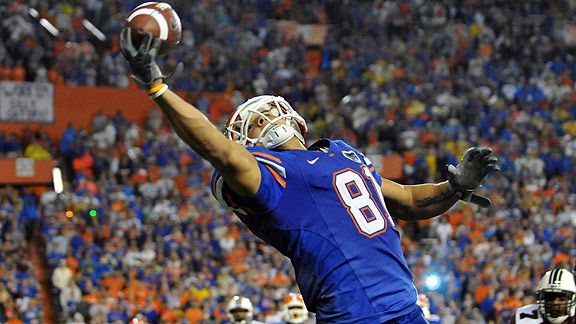 Steve Mitchell/US Presswire
Herandez Going Pro
Florida tight end Aaron Hernandez announced today that he is turning pro. The All-American is the second Gator underclassman to make the jump to the NFL, joining cornerback Joe Haden. Several other Gators could join them, including defensive end Carlos Dunlap and offensive linemen Mike and Maurkice Pouncey.
The Associated Press contributed to this report.