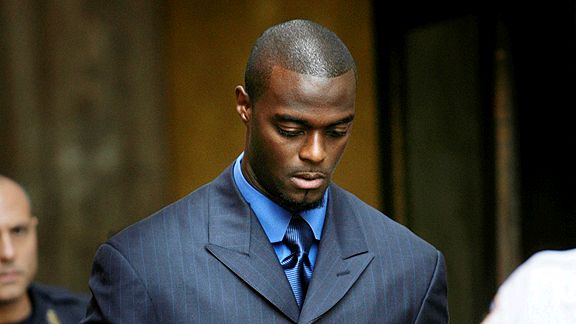 AP Photo/Seth Wenig
Application Denied
Plaxico Burress will not be getting out of jail as early as he'd like. The former Giants WR applied for work release but was denied by the New York Department of Correctional Services, according to the NY Post. Burress made the application just a few months into his two-year sentence for attempted criminal possession of a weapon last year. He has a month to appeal the decision and can reapply in July.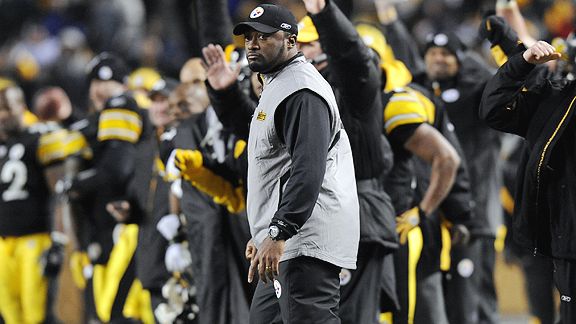 AP Photo/Don Wright
Steelers Facelift
The Steelers announced today that offensive line coach Larry Zierlein and special teams coordinator Bob Ligashesky have been released from their respective positions with the team. Both Zierlein and Ligashesky joined the Steelers in 2007 as part of Head Coach Mike Tomlin's original coaching staff.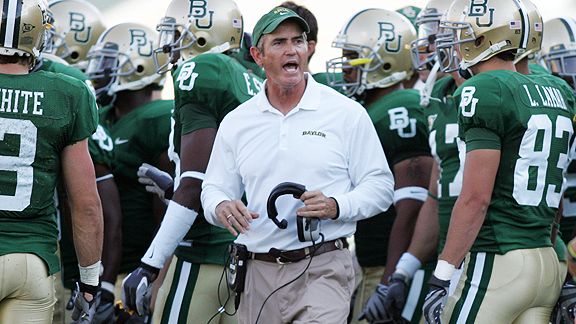 Tim Heitman/US Presswire
Electing To Stay
Baylor coach Art Briles will not interview to be the Texas Tech Red Raiders next head coach, according to Baylor athletic director Ian McCaw. Briles will receive a raise after electing to stay, according to ESPN college football insider Joe Schad. Briles is a Texas Tech graduate and former assistant coach who had a $4 million buyout. Red Raider interim coach and defensive coordinator Ruffin McNeill and former Auburn coach Tommy Tuberville have interviewed to succeed Mike Leach.
The Associated Press contributed to this report.