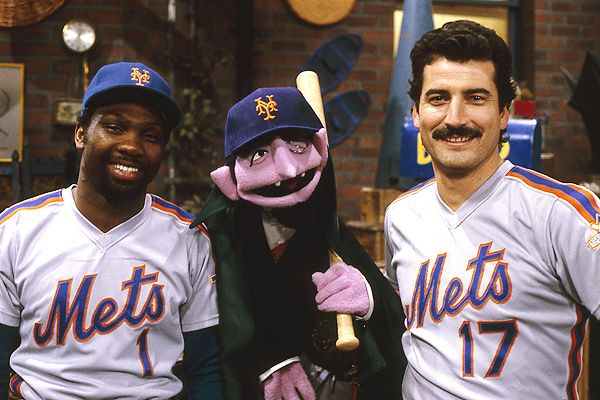 TM and © 2009 Sesame Workshop
Sorry about the H.O.F Keith, but how many people can say they've been on Sesame Street AND Seinfeld?
January 8, 1996 — For the first time in 25 years, not a single player on the Hall of Fame ballot (as voted by the Baseball Writers Association of America) was elected to the Hall of Fame.
No one on that ballot — including nine-time All-Star Fred Lynn, five-time All-Star Keith Hernandez, Curt Flood, Luis Tiant, Joe Torre and Bobby Bonds — got the necessary 75 percent of the vote. And you thought this year, with Andre "The Hawk" Dawson being the only one to get in and Roberto Alomar getting snubbed, was bad (well, it was but 1996 was worse).
Also, in case you were wondering, players need five percent of the vote to return to the BBWAA ballot the following year. After 15 years, if they have not made the Hall of Fame, they are no longer eligible to be voted in by the BBWAA. But after 20 years, the Veterans Committee can vote players into the Hall. Got it? Good.