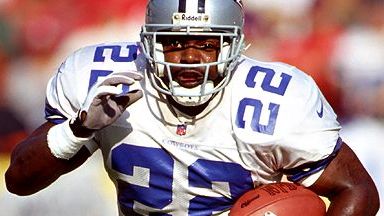 US Presswire
2010 Pro Football Hall Of Fame Finalists
Emmitt Smith, the NFL's all-time leading rusher, is one of seventeen finalists for the Pro Football Hall of Fame announced on Friday. See the list of the entire 2010 Class, including the two senior nominees, after the jump.
Jerry Rice and Tim Brown join Emmitt Smith as first-time nominees for the Pro Football Hall of Fame Class of 2010. The voting for entry into the Hall by a 44-member panel will take place February 6, the day before the Super Bowl. The class of 2010 will be inducted in August.
First Time Nominees
Jerry Rice
Emmitt Smith
Tim Brown
Wide Receivers
Cris Carter
Andre Reed
Tight End
Shannon Sharpe
Running Backs
Roger Craig
Center
Dermontti Dawson
Guard
Russ Grimm
Defensive Tackles
John Randle
Cortez Kennedy
Defensive End
Richard Dent
DE/Linebacker
Charles Haley
Rickey Jackson
Coach
Don Coryell
Senior Nominees
Floyd Little (RB)
Dick LeBeau (DB)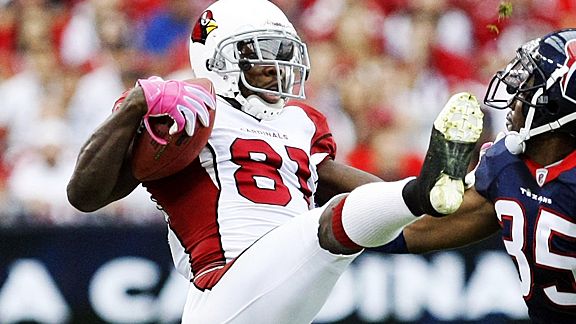 Rick Scuteri/US Presswire
Boldin Is Hopeful
Arizona's Anquan Boldin is doing everything he can, including acupuncture, to be ready for action against the Green Bay Packers. The three-time Pro Bowl receiver didn't practice again Friday because of a left high ankle sprain, a condition compounded by a sprained left knee. Boldin is listed as questionable for Sunday's NFC wild-card game in Arizona, kick off is scheduled for 4:40pm ET.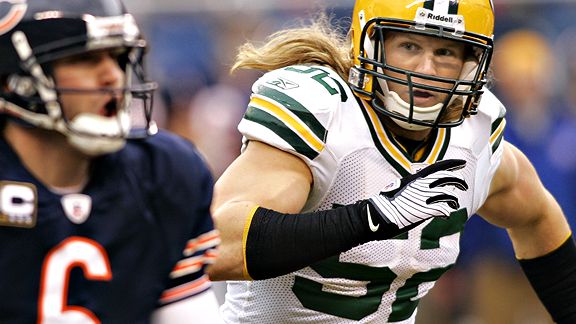 Rob Grabowski/US Presswire
Pro-Bowl Bound
Packers linebacker Clay Matthews is officially going to the Pro Bowl. The 23-year-old was initially selected as an alternate but the league announced today he will replace Bears linebacker Lance Briggs on the roster. Matthews played in all 16 games, including 13 starts, and finished the season with 58 tackles, and a franchise rookie-record 10 sacks. Matthews is the first Packers rookie defensive player to receive the honor since the 1970 AFL-NFL merger. He joins teammates quarterback Aaron Rodgers, cornerback Charles Woodson and safety Nick Collins on the NFC Pro Bowl roster.