AP FILE PHOTO
France's William Gallas #5, runs after scoring during his World Cup qualifying playoff second leg soccer match against Ireland
IRISH LODGE COMPLAINT WITH FIFA:
The Irish soccer association has lodged an official complaint with FIFA over the deliberate handball by Thierry Henry that cost Ireland a place in the World Cup. The Football Association of Ireland issued a statement Thursday saying the handball was recognized by the FIFA commissioner, the referee observer and the match officials, as well as by Henry himself. Henry's handball in extra time of the playoff led to a goal by William Gallas in a 1-1 draw that put France in the World Cup.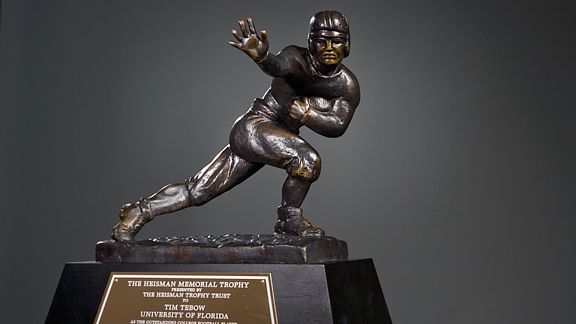 Kelly Kline/Getty Images
STRIKE A POSE:
Will Tim Tebow be able to join Archie Griffin as the only two-time Heisman Trophy winner. Todd McShay and Mel Kiper are out with their latest rankings. Sorry Tim, but you didn't make the cut.
Mel Kiper Top 3 Hesiman Candidates
1. C.J. Spiller, RB Clemson
2. Ndamukong Suh, DT Nebraska
3. Mark Ingram, RB Alabama
3a. Toby Gerhart, RB Stanford
Todd McShay Top 3
1. Mark Ingram, RB Alabama
2. Toby Gerhart, RB Stanford
3. C.J. Spiller, RB Clemson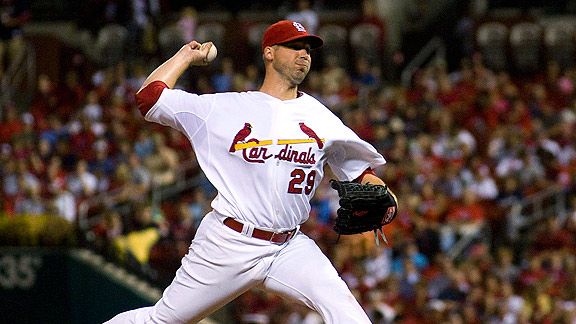 Jeff Curry/US Presswire
NL CY YOUNG PREVIEW:
Today at 2:00 the National League Cy Young Award will be presented to one of these three pitchers. Here's a comparison of the three favorites:
Chris Carpenter(STL): 17-4, 2.24 ERA
Chris Carpenter is trying to join Bob Gibson as the only Cardinal pitcher to win multiple Cy Young Awards. Carpenter won his 1st Cy Young back in 2005..
Adam Wainwright(STL): 19-8, 2.63 ERA
Carpenter's teammate Adam Wainwright, led the National league in wins with 19 and also led the NL in innings pitched last season.
Tim Lincecum (SF): 15-7, 2.48 ERA
And the Giants Tim Lincecum is looking to become the 1st NL pitcher to win back to back Cy Young awards since the Big Unit back in 2001 and 2002.