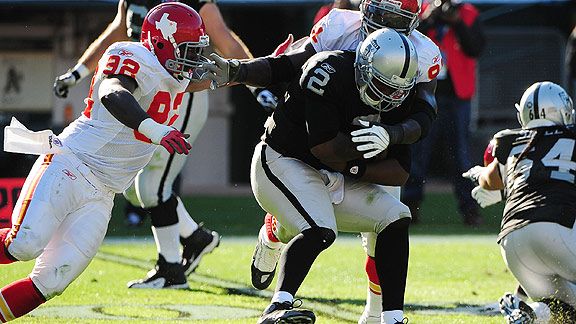 Kyle Terada/US Presswire
RUSSELL SACKED, HEADED TO BENCH:
Former number 1 pick JaMarcus Russell (9 INT, 2 TD this season) has been benched in Oakland in favor of Bruce Gradkowski, who has a sore hamstring.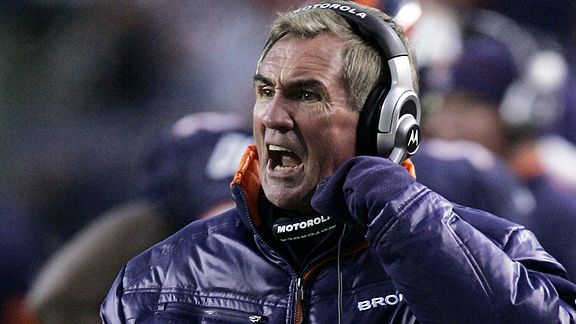 AP Photo/Jack Dempsey
SHANAHAN BILLS FIRST CHOICE TO REPLACE JAURON:
The Buffalo Bills first choice for a new head coach appears to be Mike Shanahan. According to 2 nfl sources, the former Broncos coach is said to be willing to listen to the Bills and has indicated in the past that he is determined to return to the league next season.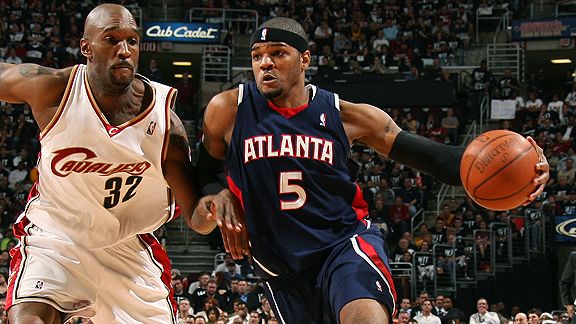 Nathaniel S. Butler/NBAE/Getty Images
ATLANTA HAWKS ARE SOARING: Inside the Numbers
53.3 - The Hawks are leading the NBA by scoring 53.3 points per game in the paint. That's nearly four more than any other team in the league. Josh Smith leads Atlanta with just over 12 points per game in the paint.
7 - Of the Hawks 10 wins, seven have come against teams that are at or above .500, that's the most in the NBA. Atlanta is 7-1 against .500 teams, no other team has more than four such wins.
23.6 - Joe Johnson leads the Hawks with 23.6 points per game. He entered the year having averaged 20 or more in four straight seasons and is well on pace to do it a fifth straight time.. He is a free agent at season's end.
1997 - The Hawks 10-2 start is the franchise's best since the start of the 1997-98 season when they started 11-1. That season the team finished 50-32.