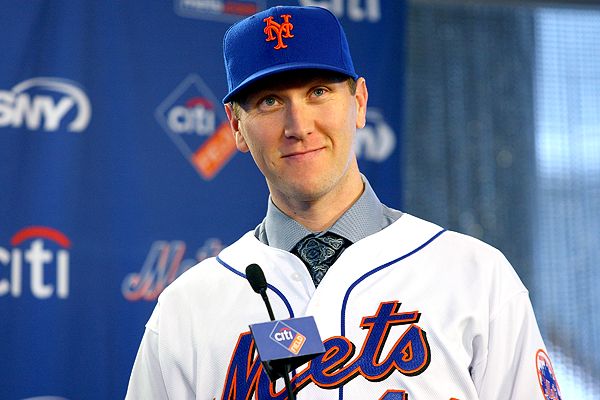 Mike Stobe/Getty Images
A Revealing MRI
Jason Bay was going to sign with the Boston Red Sox last season but his knees got in the way. According to Peter Gammons, Bay agreed to sign a six-year, $40 million deal last July but when an MRI revealed concerns with Bay's knees, the team balked. Instead, he signed a four-year, $66 million deal with the New York Mets.

Green Bay Packers director of football operations John Schneider is returning to Seattle, this time as the Seahawks' general manager, league and team sources have told ESPN.com's Len Pasquarelli. Schneider, 38, returns to the Seahawks after working in the team's front office in 2000. The addition of Schneider follows the signing of the team's new head coach Pete Carroll of USC.

Bill Sheridan is no longer out of work. The former Giants defensive coordinator has been hired by the Dolphins to coach its inside linebackers. Sheridan served four seasons coaching the Giants LBs before becoming the team's defensive coordinator last season. The Dolphins are expected to interview Mike Nolan who resigned Monday as the Broncos defensive coordinator.