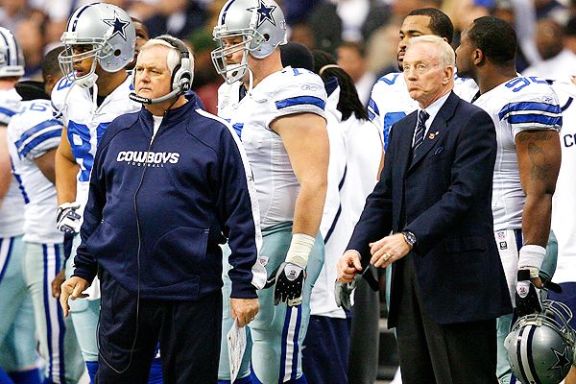 Photo: Joe Robbins/Getty Images
COWBOYS EXTEND PHILLIPS' CONTRACT:
According to ESPN NFL Insider Adam Schefter, the Dallas Cowboys signed head coach Wade Phillips to a two-year contract extension and the deal runs through 2011.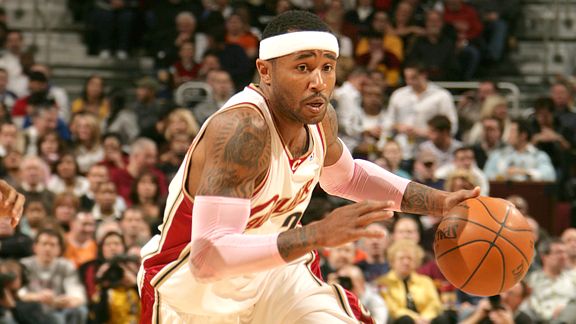 Photo: David Liam Kyle/Getty Images
CAVS' MO WILLIAMS OUT WITH SHOULDER INJURY:
Cleveland Cavaliers' starting point guard Mo Williams will miss Thursday's game against the Los Angeles Lakers with a sprained left shoulder. He is the team's second-leading scorer (16.9 PPG) behind LeBron James (29.6). In the last meeting between the two teams, Williams scored 28 points against the Lakers on Christmas Day. He is being evaluated at the Cleveland Clinic and no time table has been set for his return.
Photo: tigerwoodsonline.ea.com
TIGER WOODS PGA TOUR 11 JUNE RELEASE DATE:
As reported in USA Today, Electronic Arts has confirmed it will release a new edition of its golf franchise Tiger Woods PGA Tour for consoles this June. Tiger Woods PGA Tour 11 is slated for release on the Nintendo Wii, PlayStation 3, Xbox 360 and iPhone. The announcement comes after a statement earlier this month from EA Sports President Peter Moore saying the publisher would continue its partnership with the embattled golfer following Tiger's admission of infidelity and subsequent hiatus from the PGA Tour.