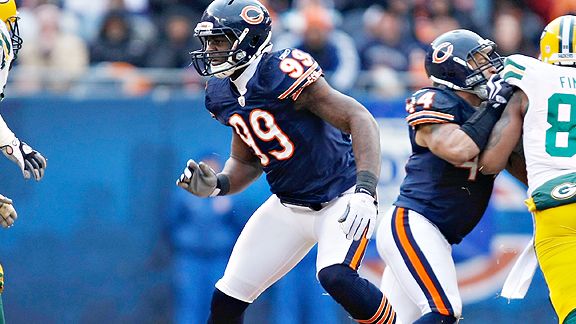 Scott Boehm/Getty Images
Hard To Say Good-Bye
More than 1,000 mourners filled Rock Springs Baptist Church in South Carolina to honor the life of former Chicago Bears' DE Gaines Adams. The 26-year-old died Sunday because of an enlarged heart. Adams, who was an All-American at Clemson and the fourth-overall pick in the 2007 NFL Draft by Tampa Bay, was traded to Chicago midway through the 2009 season. During the funeral, Adams was remembered by former coaches Lovie Smith of the Bears and Tommy Bowden of the Tigers, who delivered the eulogy.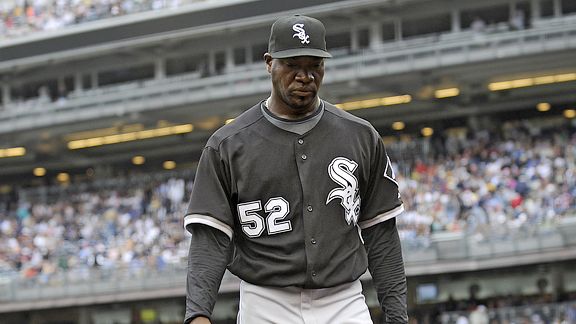 AP Photo/Paul J. Bereswill
A Philly Surprise
Jose Contreras has signed a one-year contract with the Philadelphia Phillies, a source confirmed for ESPNDeportes.com's Enrique Rojas. The 38-year-old was expected to sign with either the Cubs or the Cardinals, but instead Philly fans, here he comes, pending a physical. Contreras was 5-13 with a 5.42 ERA last year for the Chicago White Sox before getting traded to the Colorado Rockies in late August. He was 1-0 with a 1.59 ERA in seven games.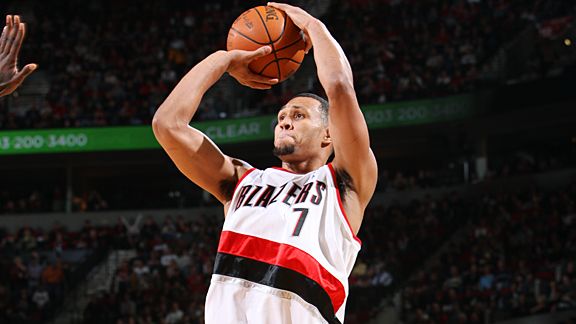 Sam Forencich/NBAE/Getty Images
Four More For Roy
Trail Blazers' G Brandon Roy will miss the next four games because of his injured right hamstring, the team said Friday. Roy re-injured the muscle late in the first half of Portland's 98-90 victory at Philadelphia on Wednesday night. The initial injury happened during the Blazers' victory over the Bucks on Jan. 13. Roy is averaging 23.1 points, 4.6 rebounds and five assists in his fourth NBA season. The team plans to reevaluate Roy next Thursday.