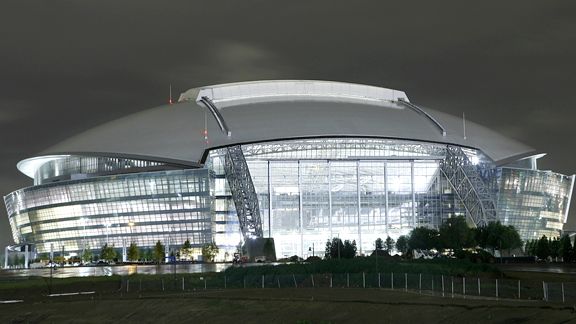 AP Photo/Tony Gutierrez
Tickets Still Available?
More than 85,000 tickets have been sold for the Feb. 14 NBA All-Star Game at Cowboys Stadium, according to Mavericks' president and CEO Terdema Ussery. The number is the most tickets sold for any basketball game in history. Officials are working to determine what the total capacity for the event can be. "Whether or not we get to 100,000, we don't know," said Ussery, who added that they are "trying to figure out how much flex space we're going to have." NBA All-Star weekend is February 12-14.
NFLPA Not Happy
The NFL Players Association doesn't like change, at least when it involves the Pro Bowl. The NFLPA expressed frustration with the league's decision to change the game's location and date, and requiring Super Bowl players to attend the Pro Bowl in order to receive their Pro Bowl pay. Players Association President and Titans' C Kevin Mawae explained, "Some of those guys voiced their frustration because they want to be with their teams when they travel here on Monday, which is part of the Super Bowl experience." The Pro Bowl is Sunday at 7:20 pm ET on ESPN.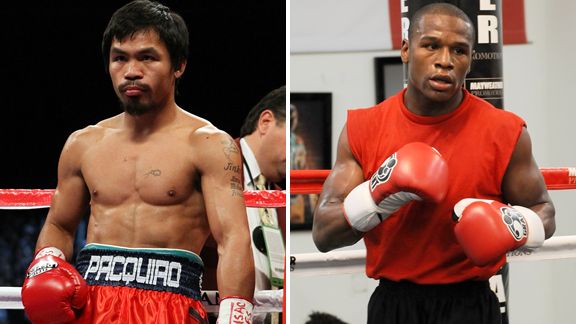 Getty Images
Heavy Words
Manny Pacquiao wants to fight Floyd Mayweather Jr. "in the worst way", according to Freddie Roach, who has told Telegraph Sport that Pacquiao "wants to shut him (Mayweather Jr.) up." The fight between Pacquiao and Mayweather Jr. has been prevented because both sides were unable to agree on drug-testing protocol for the fight.
The Associated Press contributed to this report.