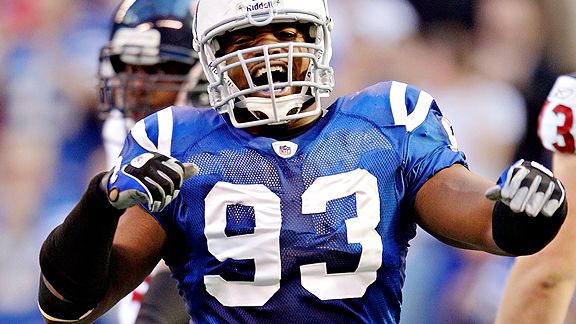 Andy Lyons/Getty Images
Staying Back In Indy
ESPN Senior NFL Analyst Chris Mortensen reported Wednesday that the Colts' Pro Bowl players will be staying in South Florida, however they may be without DE Dwight Freeney (sprained right ankle) and S Antoine Bethea (back). Both players may stay in Indianapolis to receive necessary treatment for their injuries. All Pro Bowl players are required by the league to attend the game even though they won't participate.
As for the Saints' seven Pro Bowl players, they will attend the game and stay in the Miami area Sunday night before being joined by their teammates on Monday.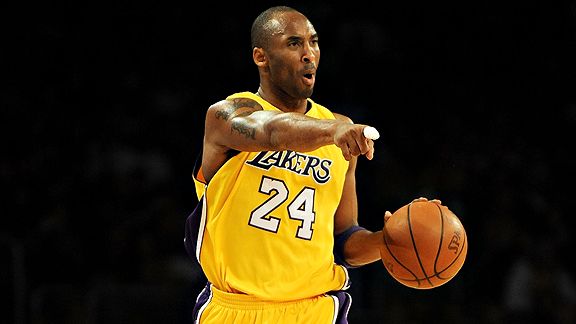 Harry How/Getty Images
Kobe's New Splint
Watch out NBA, Lakers' SG Kobe Bryant is healthy. Since his early-month shooting struggles Bryant's back spasms have receded and his strained elbow is improved. Bryant has also changed the splint on his broken right index finger for better protection. "You see me out there on the court, I'm bouncing around a lot more because I'm healthy," Bryant said. Kobe is 72 points shy of becoming the Lakers' all-time leading scorer.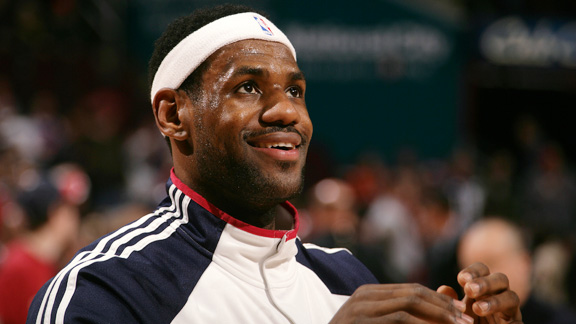 David Liam Kyle/NBAE
LeBron Likes McDonald's
LeBron James has a new friend, Ronald McDonald. The NBA superstar has agreed to a multi-year partnership with McDonald's, and will make his golden-arches debut on Super Bowl Sunday. The Cavs' All-Star will support several McDonald's programs and promotions, including the Ronald McDonald House Charities, which provides housing to the families of seriously ill children. The 25-year-old is adding McDonald's to his current list of partnerships with Nike, State Farm and Coca-Cola.