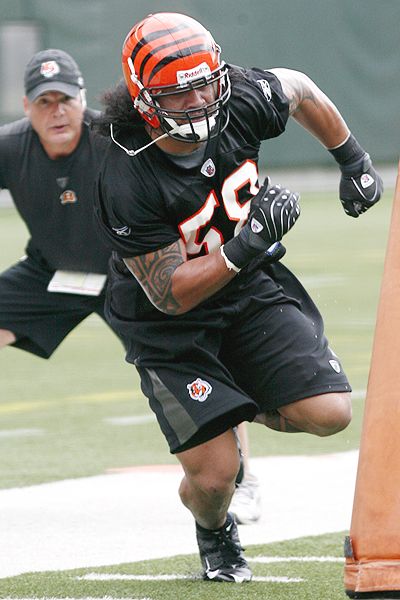 AP Photo/David Kohl
Rey Pleads Not Guilty
Bengals LB Rey Maualuga pleaded not guilty in northern Kentucky to drunken and careless driving. According to Covington police, Maualuga hit a parking meter and two parked cars early Friday with his 2003 Pontiac. The 23-year-old was held about seven hours at the Kenton County jail before being released. He was ordered to return next month for a hearing. Maualuga, the Bengals' 2009 second-round draft choice from USC, started the first 15 games of his rookie season before breaking his left ankle.
Unnecessary Roughness
The NFL has fined Saints DE Bobby McCray a total of $20,000 for two incidents involving unnecessary roughness, that according to NFL.com. In the first quarter of last Sunday's NFC Championship Game McCray hit Vikings QB Brett Favre, who was out of the play. Then, during the third quarter, McCray hit Favre low around the knee area.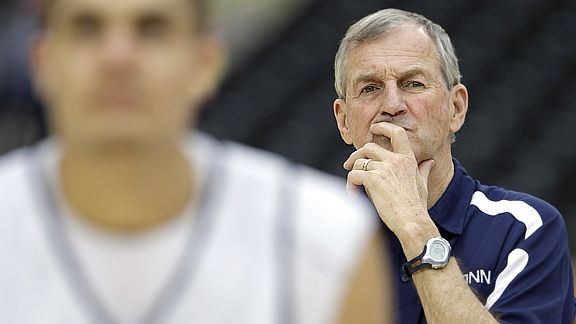 AP Photo/Matt York
The Leave Continues
Connecticut coach Jim Calhoun's medical leave will continue for at least another game, a university spokesperson told ESPN college basketball analyst Andy Katz. Calhoun has been on a medical leave for "temporary" issues since January 19. He missed the Huskies' games against St. John's (win), Texas (win) and at Providence (loss). Associate head coach George Blaney has coached the team in Calhoun's absence. The Hall of Fame and two-time national championship coach is resting at his home in Pomfret, CT.