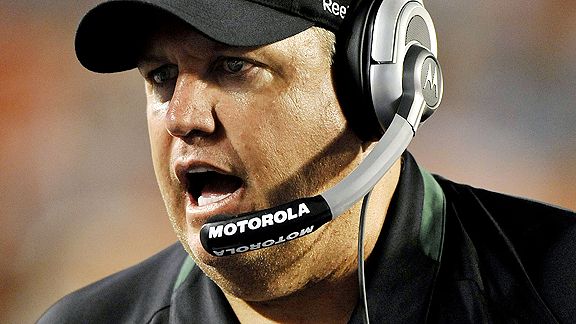 Steve Mitchell/US Presswire
Rex Sorry
As much as Rex Ryan is revered for his "tell-it-like-it-is" attitude, that attitude may have gotten him in some trouble. The Jets head coach was doing a television interview during a Mixed Martial Arts event Saturday night in Miami, when fans started booing. Ryan made an obscene gesture toward the fans. Ryan later apologized saying, "It was stupid and inappropriate. I wouldn't accept that type of behavior from one of the coaches or players and it's unacceptable from me. I apologize to the Jets organization, the National Football League and NFL fans everywhere." Ryan could be subject to a fine under the NFL's personal conduct policy.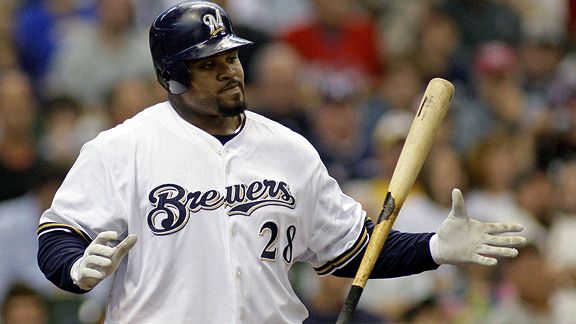 AP Photo/Jeffrey Phelps
Home Sweet Milwaukee
Prince Fielder is in no rush to negotiate a new contract and is saying that he wants to stay in Milwaukee as long as possible. Fielder has a year left on an $18.5 million, two-year deal signed last season and the Brewers still hold his rights through the 2011 season. The 25-year-old Fielder says he wants to play out his current deal before looking ahead. Fielder says he loves Milwaukee and his family does too. Last season, he hit .299 with 46 homers and tied for the major-league lead with 141 RBIs.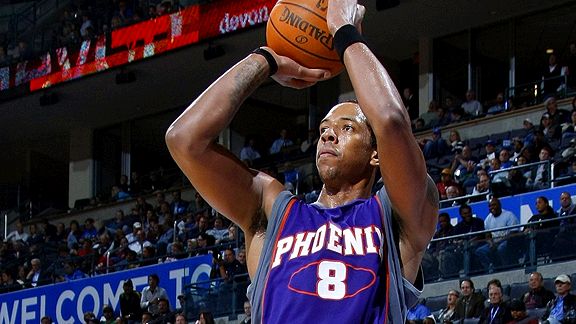 Layne Murdoch/NBAE/Getty Images
3 Point Center
Suns center Channing Frye could accomplish something that no other NBA center ever has. Frye was chosen to participate in the All-Star Game weekend's 3-point shootout on February 13, according to the Arizona Republic. Frye is the first center to participate in the 3-point shootout since Seattle's Sam Perkins, a forward-center, did in 1997. Frye could be the first center to win the championship. Frye is shooting a career-high 44% from the 3-point range this season and has the third most 3-pointers made in the league with 114. He trails only New York's Danilo Gallinari (122) and Houston's Aaron Brooks (115).