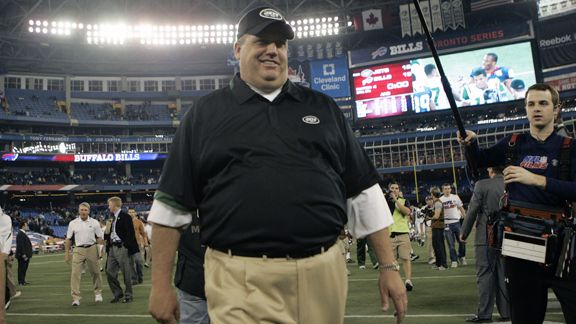 AP Photo/Mike Groll
Jets Fine Ryan $50,000
The New York Jets have fined head coach Rex Ryan $50,000 for his obscene gesture at an MMA event over the weekend. Ryan was being heckled by fans of the Miami Dolphins when he responded with the gesture. He apologized the next day, saying his actions were "stupid and inappropriate." Ryan could still be fined by the NFL for a violation of its personal conduct policy.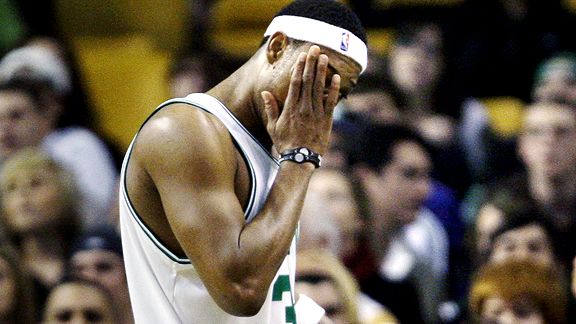 AP Photo/Charles Krupa
Celtics, Pierce Waiting For Diagnosis
The Boston Celtics are expected to announce the status of Paul Pierce Wednesday. Pierce had X-rays taken of his injured left foot Tuesday but is going to be re-examined before the results are released. Celtics president Danny Ainge spoke with Comcast SportsNet about his captain's injury:
"We just don't know," he said. "We basically don't know the extent of the injury. The doctors don't have all the information to make the decision. We expect to make an announcement tomorrow."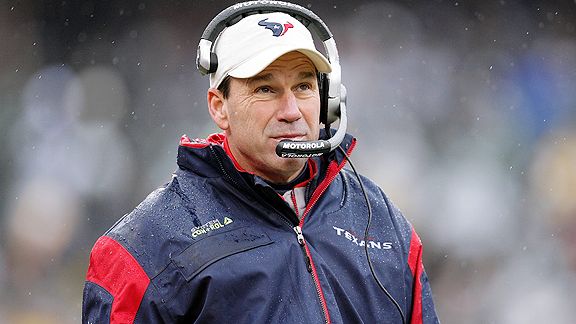 Greg Trott/Getty Images
Texans Extend Kubiak
Houston Texans head coach Gary Kubiak agreed to a three-year contract extension Tuesday that will keep him in Houston until 2012. Kubiak wanted the deal to run until 2012 so it would coincide with his assistant coaches who have recently signed new three-year contracts as well.
"I'm real excited about it," Kubiak said. "Bob (McNair) has always been very good to me. I respect him a great deal. I'm glad he's got the confidence in me to finish what we started when we came here. We've got a great opportunity to have something real special."
Kubiak just completed his 4th season as Houston's coach and has a career record of 31-33. The Texans finished 9-7 last season, the best record in franchise history, but just missed making the playoffs when the Jets beat the Bengals inWeek 17.