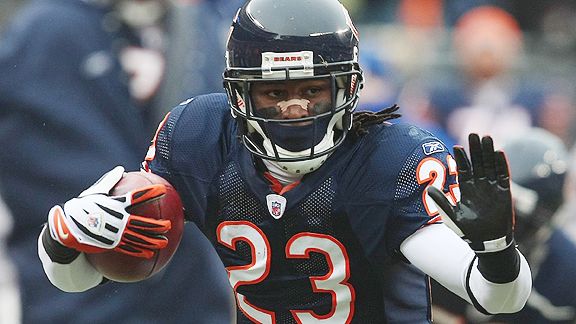 Jonathan Daniel/Getty Images
Chicago Bears WR Devin Hester played CB in college, and WR in the NFL, but he is best known as an electrifying return man. Now he says he wants to regain that status, even if it's at the expense of his time as a WR.
"I know what I'm best at," Hester said Thursday on "The Waddle & Silvy Show" on ESPN 1000. "The return game is my bread and butter, so if I had to cut back on my receiving and go back to returning, that's something I would love to do."
In 2006 and 2007, Hester scored a total of 11 TDs on punt and kickoff returns and brought another one back in the 2007 Super Bowl.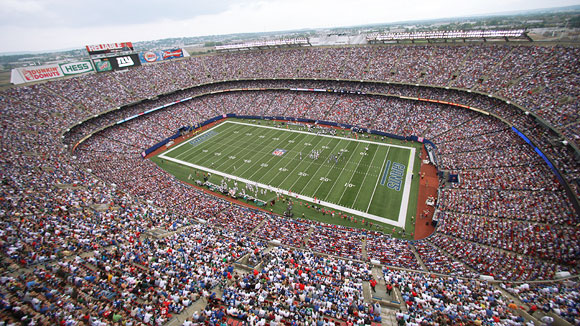 David Drapkin/Getty Images
The beginning of the end of Giants Stadium started Thursday. The demolition of the home stadium for both the Giants and Jets is underway. Since the new stadium is located just across the parking lot from the old one, implosion was not an option. Instead a metal crane with a claw attached to the end is taking bites out of the cement surround the stadium. Construction workers on the new stadium took a break to watch the destruction begin. Giants stadium was host to over 1,600 events since its erection in 1976. It also holds the record for most NFL games played in a single stadium (495).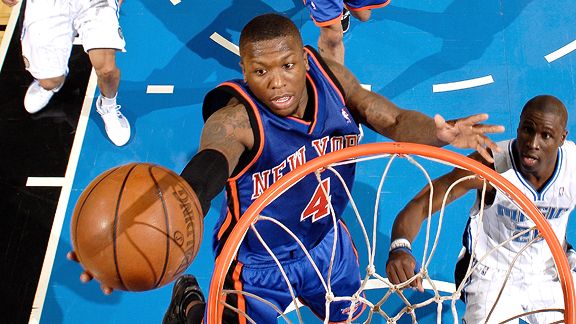 Fernando Medina/NBAE/Getty Images
The days of Knicks PG Nate Robinson being in coach Mike D'Antoni's dog house are long gone. D'Antoni announced Thursday that PG Chris Duhon was being benched and the two-time NBA Slam Dunk champion would start for the first time this season.
"Whether I start or come off the bench, I'll play my same game," Robinson said. "I'll contribute to the team the best I know how."
D'Antoni knows there may be an adjustment period as the flashy and popular guard gets used to his new role, but he doesn't think it will be a problem.
"If he makes mistakes, that's OK, as long as he is aggressive," D'Antoni said. Robinson was benched for 14 straight games earlier in the season but exploded for 41 points and 8 assists in his first game back January 1st. He's been the Knicks regular 6th man ever since.