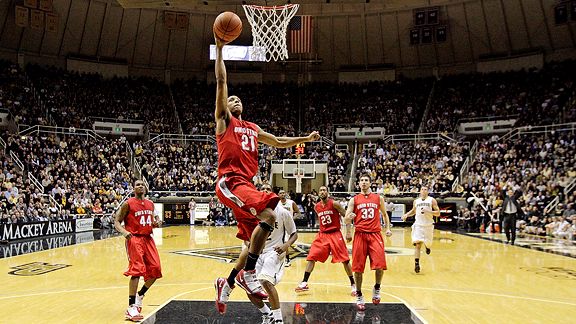 Andy Lyons/Getty Images
(4) Purdue (21-3, 9-3 Big Ten) vs (12) Ohio State (20-6, 10-3 Big Ten)
6:30 PM ET, February 17, 2010 -- Value City Arena, Columbus, OH
The Big Ten race is heating up and the conference tournament is quickly approaching. One-half game separates conference-leading Ohio State from second-place Purdue as they battle tonight in Columbus. After a season-long 3-game losing streak, Purdue has won 7 straight games. The Boilermakers have had recent success vs ranked opponents, winning 4 of their last 5. The Buckeyes have won 9 straight home games vs Purdue and haven't lost at home to the Boilermakers since 1999.
Game Preview: (4) Purdue vs (12) Ohio State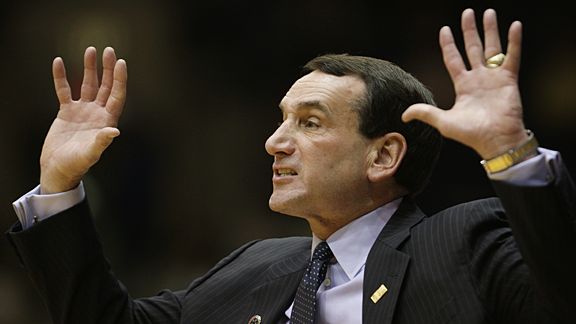 AP Photo/Gerry Broome
(6) Duke (21-4, 9-2 ACC) vs Miami (17-8, 3-8 ACC)
7:00 PM ET, February 17, 2010 -- BankUnited Center, Coral Gables, FL -- ESPN, ESPN360.com
Coach K is getting defensive (minded). Duke has won its last two road games after posting just one win in their first four true road contests, thanks in part to improved defensive numbers. Miami is just 1-7 against Duke since joining the ACC in 2004-05. They also have a 9-23 mark in that span against the ACC's four North Carolina schools (Duke, UNC, NC State, Wake Forest). Miami is 2-7 in their last nine games after a 15-1 start. Both their offensive and defensive numbers have had significant reversals during the swoon.
Game Preview: (6) Duke vs Miami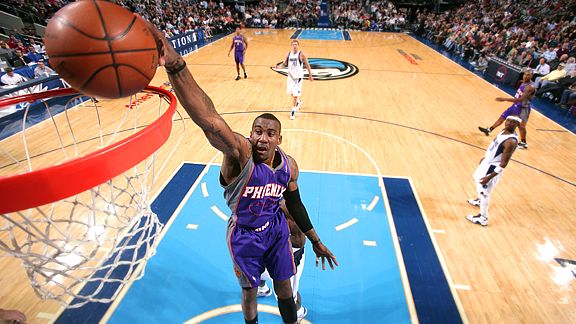 Glenn James/Getty Images
Phoenix Suns (32-22) vs Dallas Mavericks (32-21)
9:00 PM ET, February 17, 2010 -- American Airlines Center, Dallas, TX -- ESPN
Tonight's contest could be the last for Amar'e Stoudemire in a Suns uniform, as the NBA's trade deadline is Thursday at 3pm ET. It will be the first game in a home Dallas uniform for three new players (Caron Butler, DeShawn Stephenson and Brendan Haywood). The Mavs are the oldest team in the NBA, and the trade with the Wizards actually rose their average age from 30.5 to 30.8. But having an old team this season is a good thing: each of the NBA's four oldest teams is at least 9 games above .500. Caron Butler will be making his home debut for his fourth career team. Butler's longest tenure was five seasons with the Wizards. He had previous stints with the Heat for two seasons and the Lakers for one.
Game Preview: Suns vs Mavericks
..............................................................................................................................................
Note: The Elias Sports Bureau and ESPN Stats and Information group contributed to this report.