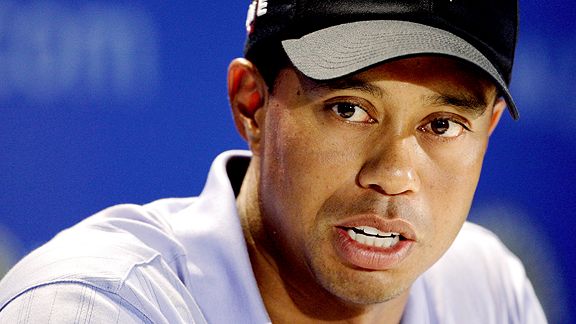 Friday 11AM ET Statement
Tiger Woods will end nearly three months of silence Friday when he speaks to the media for the first time since he admitted his infidelity. Woods will speak to a small group of reporters at 11AM ET Friday from the clubhouse of the TPC Sawgrass in Ponte Vedra Beach, Florida, home of the PGA Tour. Woods agent, Mark Steinberg said, "This is all about the next step. He's looking forward to it." Steinberg said he would speak to a "small group of friends, colleagues and close associates" about his past and what he plans next, along with apologizing for his behavior.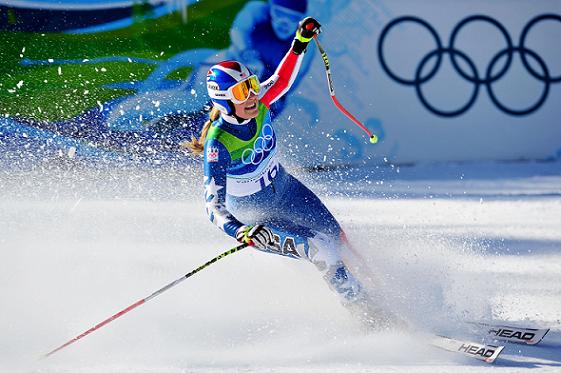 Clive Mason/Getty Images
Americans Finish 1-2
Lindsey Vonn of the United States, fighting off an injured shin, won the women's Olympic downhill today. Vonn covered the course at Whistler Creekside in 1:44.19 -- more than a half-second ahead of her teammate Julia Mancuso, who earned the silver.
Mancuso's time of 1:44.75 led by nearly a second after the first 15 racers. But Vonn, who was at one point questionable for the Olympics after injuring her shin, beat it. She then waited for the rest of the 45-woman field to complete its run.
"This is the best day of my life," Vonn, crying, told CTV. "It's awesome. It was really bumpy, you know. It's a really challenging course and I almost lost it on the top. I just kept it going and kept fighting."
The downhill was the first of five races Vonn plans to enter at the Vancouver Games.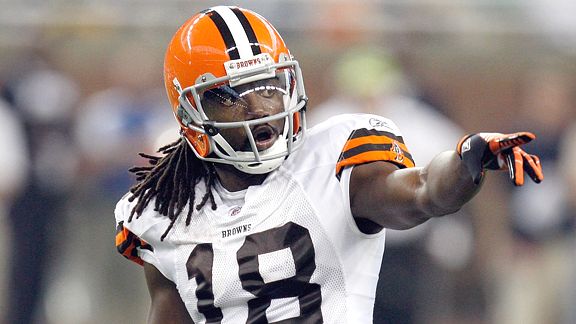 Gregory Shamus/Getty Images
Second Chance
The Baltimore Ravens have signed Donte Stallworth to a 1 year deal. According to league sources, the deal could be worth up to $1.2 million. Stallworth was suspended for the entire 2009 season after pleading guilty to felony DUI manslaughter ... after the death of 59-year-old Mario Reyes. Stallworth also served 24 days of jail time last summer.
The Associated Press contributed to this story.