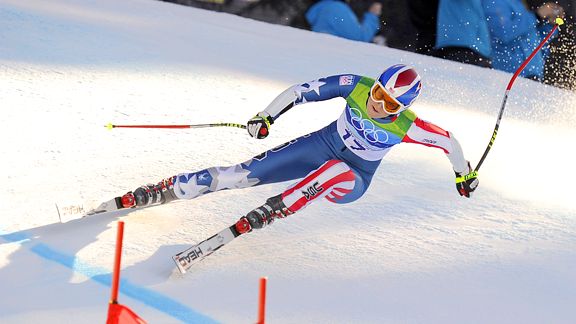 Michael Kappeler/Getty Images
Vonn Takes Bronze in Super G
Lindsey Vonn picked up her second medal of the 2010 Winter Olympics, earning a bronze in the Super Gon Saturday. Austria's Andrea Fishbacher took the gold and Tina Maze from Slovenia took the Silver. Vonn finished just .74 seconds behind Fischbacher. She said she relaxed during the second half of the run.
"Once I got past those difficult sections, I kind of backed off the gas pedal," Vonn said. "I felt like I just didn't ski as aggressively as I could have, and I think that's where I lost the race."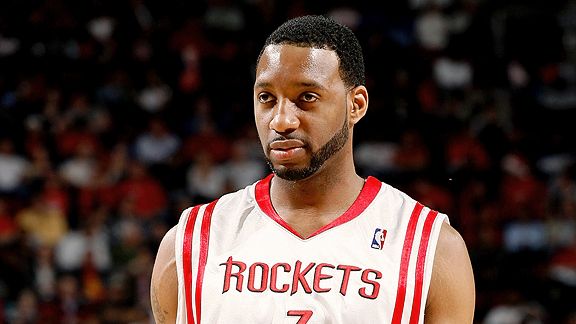 Bill Baptist/NBAE/Getty Images
McGrady Expected to Start in Knicks Debut
Tracy McGrady wanted out of Houston because he wasn't getting minutes. Apparently he's come to the right place. New York Knickscoach Mike D'Antoni said his newest player will be in the starting lineup Saturday when the Knicks welcome the Oklahoma City Thunderinto Madison Square Garden. McGrady thinks he's ready for a full workload.
"Physically I feel good, but then again I haven't played in a year and a half," McGrady said. "Even the eight minutes I was playing, you really can't get a feel of how long I can play. But yeah, I think I'm ready to go."
McGrady was acquired more for his expiring contract than his play on the court, but he has a chance with the struggling Knicks to show how much he has left as he looks towards signing a new contract in the off season.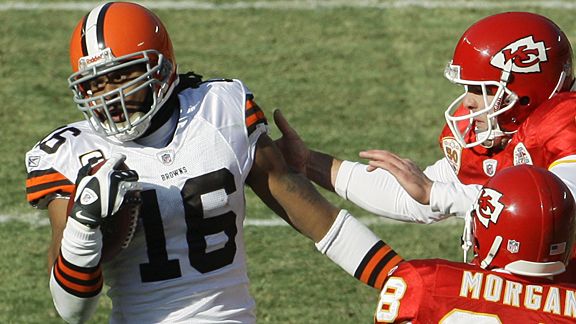 AP Photo/Charlie Riedel
Cribbs and Browns Talking New Deal
The Cleveland Browns and 2-time Pro Bowl return man Josh Cribbsare closing in on a new contract. According to a league source, an agreement could be reached by the end of next week. Cribbs is still under his rookie contract and has been looking for a pay increase based on his performance. Currently he's scheduled to make just over $1 million per year for the last 3 years of the contract, but is reportedly seeking around $4 million per season.