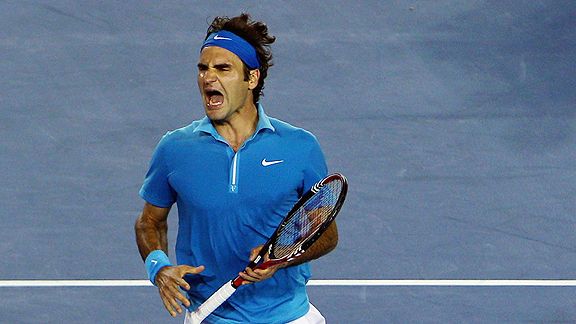 Mark Kolbe/Getty Images
Federer Out of Dubai with Lung Infection
Roger Federer withdrew from the Duabai Championships due to a lung infection. According to tournament organizers, Federer picked up the infection last week and will need two weeks to recover. Federer is expected to return March 11 at Indian Wells.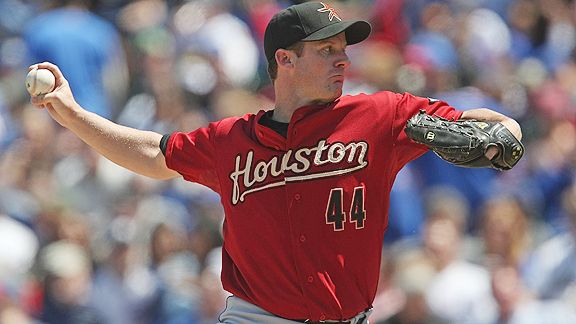 Jonathan Daniel/Getty Images
Oswalt Healthy and Looking Towards 2010 Season
Houston Astros all-star pitcher Roy Oswalt will be counting innings this year, not victories. The ace said Sunday his goals for 2010 are to make 35 starts and pitch over 200 innings. Oswalt is coming off a down year by his standards. He finished 8-6 with a 4.12 ERA and had a team record 16 no decisions. A bulging disc in his back forced him to sit out the last two weeks of the season. Now he says he is completely healthy and expects to return to his 2004-05 form when he won 20 games each season.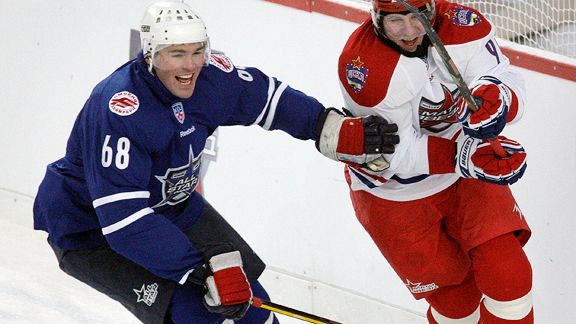 AP Photo/Ivan Sekretarev
Jagr Thinking About NHL Return
Former New York Ranger and Pittsburgh Penguin Jaromir Jagr is leaving the door open to a possible NHL return. The 38-year-old Jagr left the NHL to play for Russian top professional league in 2008 but remains open to the possibility of returning to North America to play in the future.
"They treat me so well in Russia, but at the same time, maybe I want to try to play here (North America)," Jagr said after his Czech Republic team beat Latvia 5-2 Friday night.
Jagr is playing well for the Czech's having scored 2 goals in 2 games and is tied with Patrick Elias for the team lead in shots. They are 2-0 in the Olympics so far, but a match with the feared Russians awaits them today at 3pm ET.