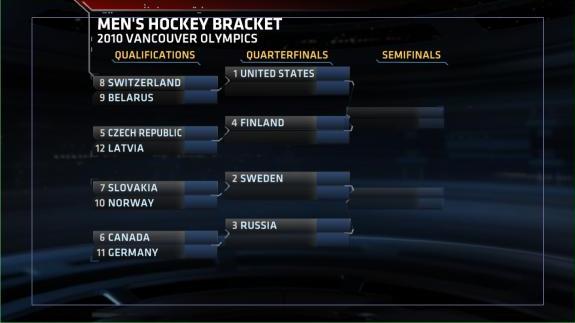 MARCHING TO GOLD: Everyone loves brackets, and what's better than the United States sitting in the number one spot in the 2010 Olympic Men's Hockey bracket. Only one team between the Canadians, Germans and Russians will make it to the medal round. The U.S. doesn't play again until Wednesday.
MORE: USA, USA | Canada makes switch in goal after U.S. loss
After the jump, inside Kobe's return to action, how the Hawks finally got a win in Utah and UConn's march to the field of 65.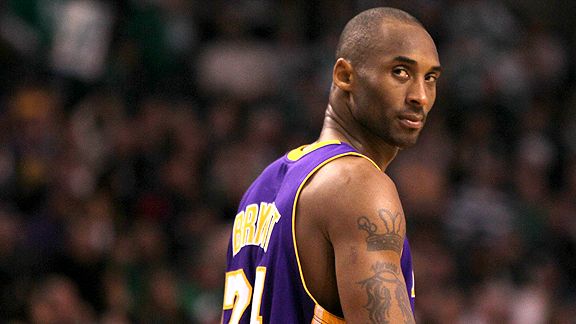 KOBE READY TO GO: The Lakers have won four of five when Kobe has been sidelined. And since Kobe has been extremely durable in recent seasons, playing without their leading scorer is something the Lakers are not accostumed to: prior to this season, Kobe has missed a total of seven games in the last four seasons -- pretty remarkable when you consider all of the extra post-season games the Lakers have played in that span.
EXTRA TIME: Kobe Byrant Post Season (Games) over last four seasons:
2005-06 (7) Lost to Phoenix Suns in 7 games
2006-07 (5) Lost to Phoenix in 5 games
2007-08 (21) Lost to Celtics in NBA Finals
2008-09 (23) Won NBA Championship
TOTAL POST-SEASON GAMES: (56)
MORE: ESPNLosAngeles.com Kobe ready to play Tuesday in Memphis | Lakers Memphis Game Preview
HAWKS FINALLY WIN IN UTAH: Joe Johnson leads Atlanta with 28 points on 12-of-19 shooting, helping the Hawks snap a 15-game losing streak at Utah. It's Atlanta's first win at Utah since February 13, 1993. Johnson has 59 points on 58.5 FG pct over his last two games. Atlanta sweeps the Jazz this season. Seven different Jazz score in double figures. Carlos Boozer (12 pts, 10 reb) gets a double-double for the 4th straight game and adds a season-high 8 assists. Utah's 4-game win streak is snapped as the Jazz lose for just the third time in their last 20 games. The game featured 12 lead changes and 14 ties.
MORE: Game Recap | Highlight | NBA Daily Dime | Box Score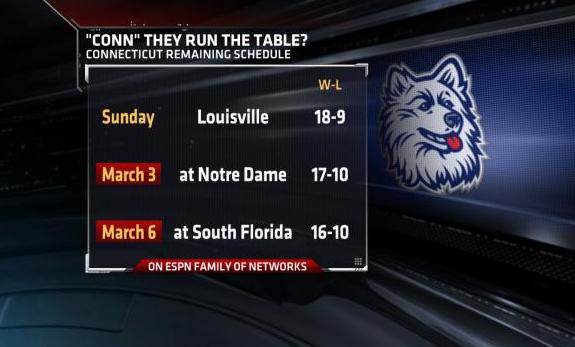 Connecticut 73, (7) West Virginia 62
UCONN KEEPS TOURNEY DREAMS ALIVE: Following UConn's huge win over (7)WVU Monday, the Huskies are back in the March Madness conversation. This was the 3rd-straight win for Connecticut, and the second over a top-10 team. With three games left on the schedule they may have to win them all to earn a spot in the NCAA tournament. A thought that as recently as two weeks ago seemed almost impossible.
MORE: Every day is a Game 7 For UConn | Highlight | Recap | Box Score | Lunardi: UConn makes field
NOTE: The Elias Sports Bureau and ESPN Stats and Information Group contributed to this report.