A week ago, the Titans capped off their 41-17 win over the Bills with owner Bud Adams giving a bird-flipping fatality. A week after paying a $250,000 fine for this incident, Adams took out a full-page color advertisement in the Buffalo News wishing the Bills good luck versus the Jags this week and the rest of the '09 season. We don't know if it's coincidence that the Bills were playing the Titans division rival or not, but it's cool nonetheless. Here are some other apologies we'd have like to see. (To see the ad, click the read full post link)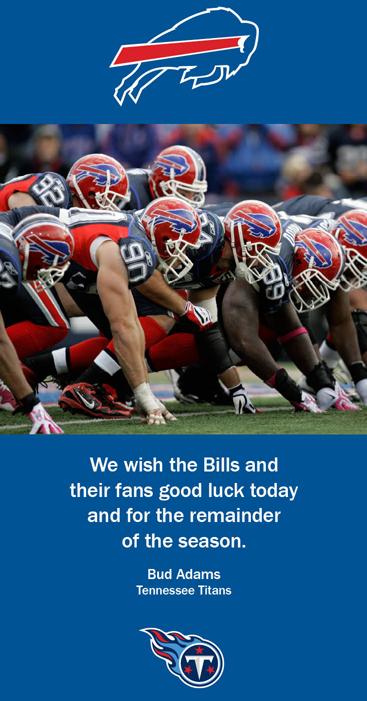 Izzy "Ninja" Alcantara – If you're a sports brawl aficionado then Alcantara's samurai super-kick has to rank at the top of your list. The kick cost Pawtucket's Alcantara 6 games, but the fans were left empty handed. We'd like to see Alcantara team up with John Kriese and open up Cobra Kai dojos all over Pawtucket.
Jackie Christie Goes Off – After a brawl spilled into the stands between the Kings and Lakers, Jackie Christie purse-whipped Rick Fox to protect her husband Doug. Uncalled for, sure. Amazing, obviously. But how unreal would it have been if later that week Fox and wife Vanessa Williams fought in a tag-team charity match vs. the Christie's? Vince McMahon would eat it up.
Boozed up Stanford Tree – Back in 2006, the Stanford Tree was chopped down for "taking drinks inside the tree." The Stanford band was on three-year alcohol ban at the time the mascot showed up smelling like Jack Daniels instead of redwood. The mascot apologized and said she'd like to be an astronaut one day and walk on the moon. A video of the Stanford Tree touching down on the Moon would be a more than sufficient apology.
Ginobili Takes on Dracula – Apologies to PETA and bat-lovers just doesn't seem to cut it. What do the fans get out of this? Maybe we're pushing for this cause we're cereal lovers, but every fan who attended that game should get a box of Count Chocula. "We vant' to eat your cereal!"