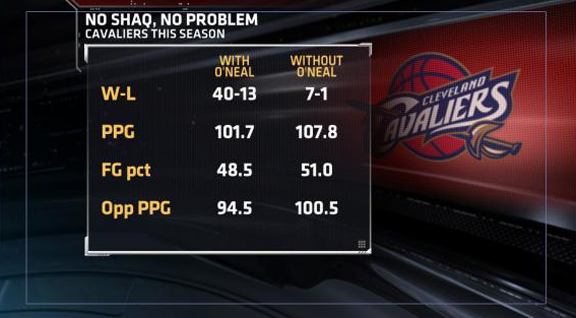 Cavaliers 124, Knicks 93
The Cavaliers led by 26 at halftime and as many as 49 in the game on the way to their 8th straight win over the Knicks. LeBron James led 5 Cavaliers in double figures with 22 points (14 in the first quarter), also getting 7 assists and 7 rebounds in just 31 minutes. Antawn Jamison (17 Pts, 12 Reb) had his 2nd straight double-double, and Anderson Varejao (14 Pts, 10 Reb in just 16 minutes) had his 8th double-double of the season as the Cavs improve to 7-1 without Shaquille O'Neal this season. Cleveland outscored New York 66-32 in the paint and held a 60-31 advantage on the boards. Bill Walker had a career-high 21 points off the bench (prev. career high: 8 Pts) to lead the Knicks, who have lost 10 of their last 11 games overall. The Cavaliers out-rebounded the Knicks by 29,the second-largest rebound differential for any team in one game this season. The 76ers had a plus-33 differential in a win over Golden State on December 14.
MORE: Game Recap | Box Score | SC Highlight Of The Night | Report: LeBron wants No. 6
After the jump, LeBron wants a new number and we examine several notable NBA number changes, how Dwight Howard stacks up against the Beasts of the East, and find out which teams Joe Lunardi believes will make the field of 65.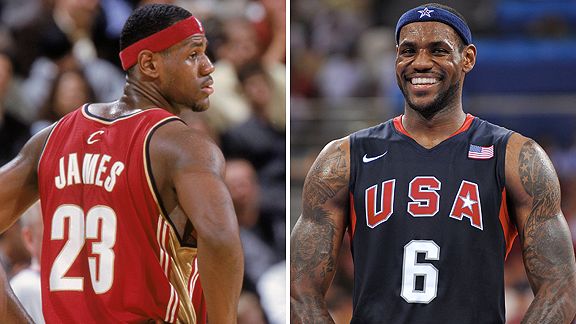 Every kid grows up wanting to wear the number 23 because of Michael Jordan. Except for that time period where he was #45 and that kind of confused things a little bit. Magic Johnson was #32. Larry Bird was #33 - its just who they were. LeBron is #23, but he wont be next season. The reigning MVP has filed paperwork to switch his jersey to #6. King James wants to give up 23 out of respect for Air Jordan. Number 6 is LeBron's Olympic number and the day of the month his first son was born and "no" if you're thinking this is a SIGN he's gonna leave Cleveland. It only matters if he stays with the Cavs becasue when you switch teams, you can pick any number you want.
Lets look at some other memorable NBA number changes:
(32) In 1991 CHARLES BARKLEY changed numbers from 34 to 32 for his final season with the Sixers. Sir Charles made the switch to pay homage to MAGIC JOHNSON, who had recently retired after testing HIV Positive.
(45) In 1995 MICHAEL JORDAN came out of retirement wearing number 45, his baseball number, because his previous digits had already been retired by the Bulls, however he would later switch back to 23.
(24) At the start of the 06-07 season KOBE BRYANT changed from the number 8 he wore his first 10 years with the Lakers to 24, which was the first number he wore back in his high school days.
(3) And in 2009 TRACY McGRADY announced that he was changing his jersey number from 1 to 3, hoping to bring attention to his Darfur Dream Team campaign and 3 Points documentary.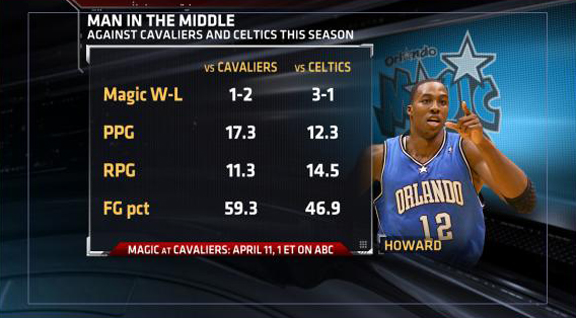 Magic 126, 76ers 105
Magic win their 6th straight in their series with the 76ers as Jameer Nelson leads 7 players in double-digits with 22 points, the most points Nelson has ever scored in his hometown. Magic shot a season-high 58.4% from the field. Orlando nailed 15-23 3-pt FG (2 shy of their season-high) and have hit 31 total 3-pt FG in 2 meetings with the 76ers this season. Jrue Holiday led the 76ers with a career-high 23 points (15 in the 1st quarter). 76ers have now lost 3 straight. Magic clinch at least a .500 record for the 3rd straight season with their 41st win. Dwight Howard had a season low 3 rebounds Monday but here's how he's done against the other 2 Eastern Conference division leaders this season: He's averaging a double-double against the Cavs and Celtics. The Magic have gone a combined 4-3 in those games.
MORE: Game Recap | Box Score | Highlight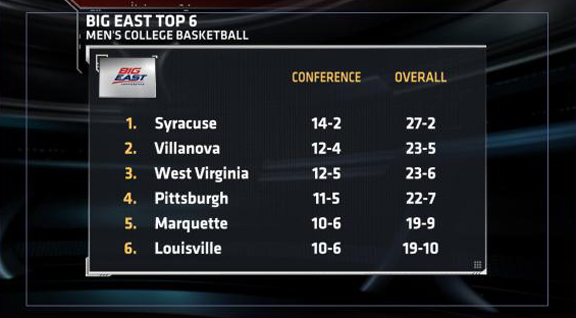 (8) West Virginia 81, (20) Georgetown 68
Da'Sean Butler led four West Virginia players with 22 points as the Mountaineers led by as many as 27 at one point en route to a home win over Georgetown on Monday. WVU has now won four of its last five games and secured a double bye in the Big East Tournament with the win. The Hoyas have now dropped four of their last five games and have struggled down the stretch that last two seasons:
Georgetown Hoyas Regular Season Record, Last 2 Seasons
2009-10 Nov-Dec (10-1) Jan-March (9-8)
2008-09 Nov-Dec (10-1) Jan.-March (5-11)
MORE: Game Recap | Box Score | Highlight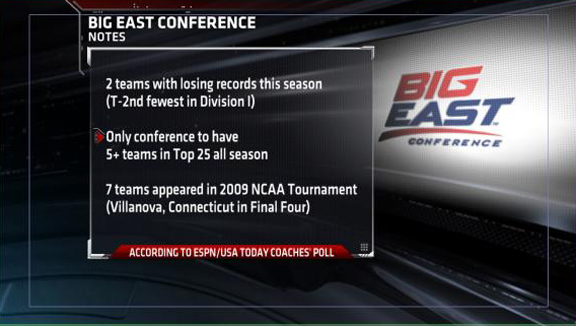 Inside the Big East: Every team but Providence and DePaul has a winning record in the Big East. The conference is the only one to have 5 or more teams ranked in the Top 25 of the ESPN/USA Today Coaches Poll all season. The Big East has sent six or more teams to the dance for six straight seasons. Joe Lunardi currently has 8 teams from the Big East making the field of 65.
MORE: Complete Big East Standings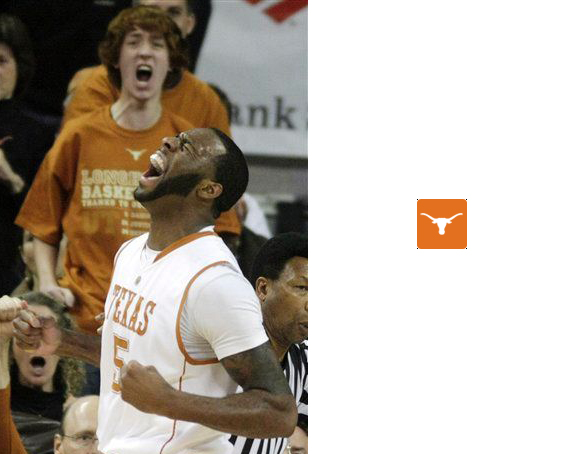 (25) Texas 87, Oklahoma 76
Damion James, in his final home game, had 24 points and 8 rebounds as Texas wins its 5th straight home game vs Oklahoma. It's just the 6th win in the Longhorns last 13 games after starting the season 17-0. Oklahoma loses for the 7th straight time overall and for the 8th straight time on the road. The 7-game losing streak is the program's longest since losing 8 in a row from February 1-24, 1969.
MORE: Game Recap | Box Score | Highlight
Note: The Elias Sports Bureau and ESPN Stats and Information Group contribute to this report.