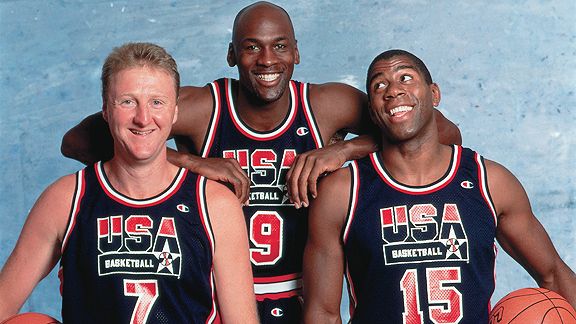 Neil Leifer/NBAE/Getty Images
"Hey, Mike, take your weight off of Larry - can't you tell he's in excruciating pain?"
March 5, 1993: Boston Celtics legend Larry Bird underwent five hours of back fusion surgery to relieve the sciatica pain that ended his playing career. Bird was only 36 years old at the time.
Bird had struggled with debilitating back problems through his final years in the league. He missed 22 games during the 1990-91 season with a compressed nerve root in his back. Bird had surgery following that season to remove a disk from his back, but unfortunately, the pain would continue.
Bird missed another 37 games during the 1991-92 season as well as four of seven games during the 1992 Eastern Conference semifinals against the Cleveland Cavaliers. That summer, Bird traveled to the 1992 Summer Olympics as part of the Dream Team and helped bring home the gold medal for Team USA.
One week after the closing ceremonies in Barcelona, Bird announced his retirement on August 18, 1992.