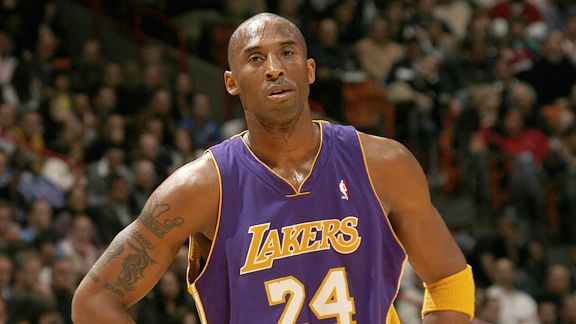 Issac Baldizon/Getty Images
Searching For Answers
The current three-game losing streak has the Los Angeles Lakers angry and searching for answers. Whether it's just making more shots, as Kobe Bryant suggested, or better ball movement, as Pau Gasol said, the Lakers need to fix the problems that plagued them in a lost road trip. "We're upset," Bryant said. "We're edgy." The Lakers haven't experienced a losing streak this long in more than two calendar years. "We don't like losing." Gasol said. "This team, with the players we have and the coaching staff, we shouldn't lose the games we have lost recently." The Lakers look to snap their streak tonight when they host the Toronto Raptors.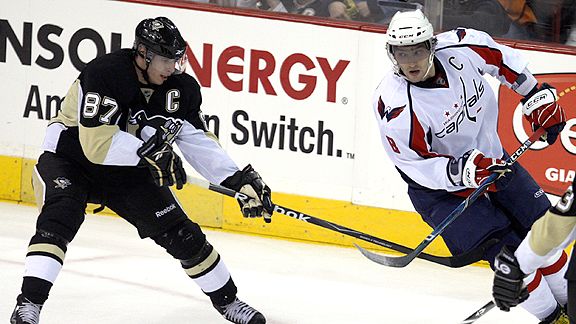 AP Photo/Gene J. Puskar
Sid The Kid Is Busy
Sidney Crosby is a busy man; just ask his agent, or even David Letterman. "His schedule was full," Crosby's agent Pat Brisson, said Monday night, which may have caused him to miss the opportunity to present the Top Ten List on Letterman's show. Crosby was invited to appear on Letterman's show when the Penguins were in New York last week to play the Rangers. The New York Post reported this week that NHL officials were "miffed" at the missed opportunity to have Crosby -- known as the face of the league -- miss such an appearance. Crosby did not practice Monday and did not speak with reporters. NHL spokesman Frank Brown said the league is thrilled with Crosby's promotional efforts,"...Sidney has been exceptional in giving his time."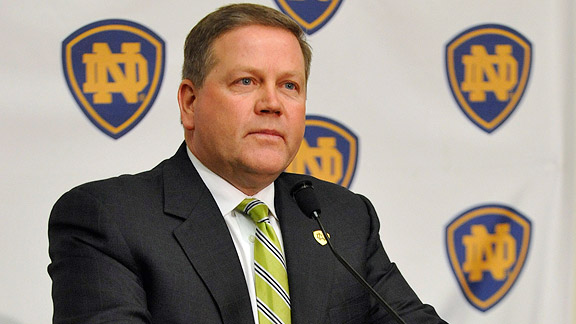 AP Photo/Joe Raymond
An Off-Site Location
Notre Dame football in Chicago? It just may happen. The team is looking for a location for one of their off-site home games and Notre Dame athletic director Jack Swarbrick says the windy city may be the spot, according to the Chicago Tribune. Swarbrick said Soldier Field is the target venue for an off-site home game slot yet to be filled two seasons down the line. Washington and Chicago have been Swarbrick's targets for off-site home games in 2011 and 2012 for some time - and the Irish announced earlier Monday that they will face Maryland at FedEx Field in the 2011 season.