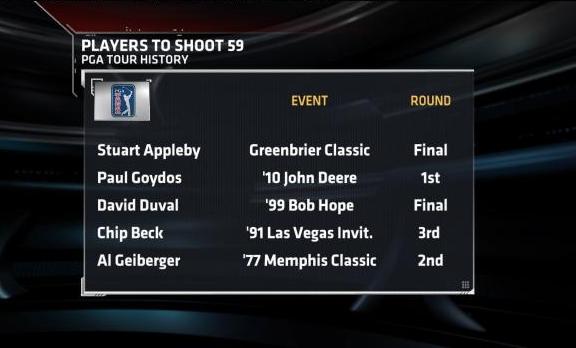 Cincinnati Bearcats (18-14, 7-11 Big East) vs (6) West Virginia Mountaineers (24-6, 13-5 Big East)
9:00 PM ET, March 11, 2010 -- Madison Square Garden, New York, NY -- ESPN, ESPN360.com
The Bearcats lost to the Mountaineers 74-68 on February 27. Bob Huggins registered a 339-127 (.759) record during his 16-year tenure at Cincinnati. The Bearcats advanced to postseason play in each of his 16 seasons, reaching the Elite Eight of the NCAA Tournament three times and in 1992, appearing in the Final Four. Huggins directed Cincinnati to 10 conference regular season titles and eight league tournament titles. He led the Bearcats to 14 consecutive NCAA Tournament appearances (1992-2005).
Game Preview: Bearcats vs (6) Mountaineers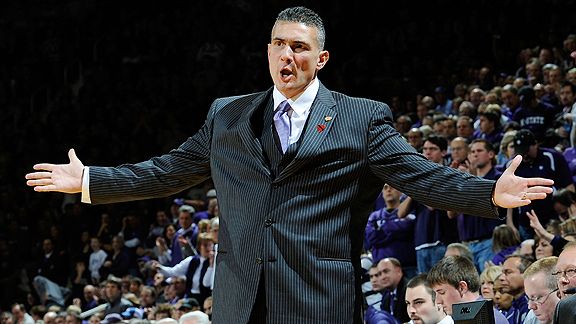 Peter G. Aiken/Getty Images
Oklahoma State Cowboys (22-9, 9-7 Big 12) vs (9) Kansas State Wildcats (24-6, 11-5 Big 12)
7:00 PM ET, March 11, 2010 -- Sprint Center, Kansas City, MO -- ESPN360.com
The Wildcats are looking to match a school record with 25 wins. They last won 25 in 1987-'88 when Mitch Richmond led them to the Elite Eight.
Game Preview: Cowboys vs (9) Wildcats
Notre Dame Fighting Irish (22-10, 10-8 Big East) vs Pittsburgh Panthers (24-7, 13-5 Big East)
7:00 PM ET, March 11, 2010 -- Madison Square Garden, New York, NY -- ESPN, ESPN360.com
Following a 5-game losing streak to the Panthers Notre Dame has won 2 of 3 from Pittsburgh . The Irish are trying to get to their first Big East title game.
Preview: Fighting Irish vs (16) Panthers
Georgia Tech Yellow Jackets (19-11, 7-9 ACC) vs North Carolina Tarheels (16-15, 5-11 ACC)
7:00 PM ET, March 11, 2010 -- Greensboro Coliseum, Greensboro, NC -- ESPN2, ESPN360.com
- Georgia Tech has at least 1 win in each of the last 2 ACC Tournaments (went one-and-done in 2006 and 2007).
- Georgia Tech has a 2-game ACC Tournament win streak against North Carolina (First Round opponent this year).
- North Carolina is a 10 seed, their lowest seeding ever.
- UNC has at least 1 ACC Tournament win in each of the last 5 seasons. The Tar Heels last one-and-done was in 2004 against Georgia Tech in Greensboro.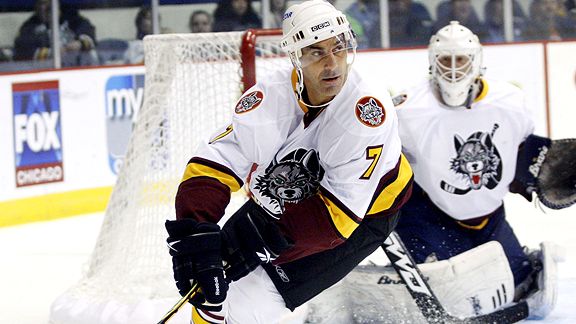 Rob Grabowski/US Presswire
Atlanta Thrashers (28-27-10) vs Columbus Blue Jackets (26-30-11)
7:00 PM ET, March 11, 2010 -- Nationwide Arena, Columbus, Ohio
The Thrashers and Blue Jackets are struggling, but the highlight tonight is the return of a familiar face to the NHL. Chris Chelios, who is expected to be in uniform for the Thrashers tonight, is the oldest player in the NHL by a margin of six years. That's the largest difference between the oldest and second-oldest active players in the NHL, NBA, NFL or Major League Baseball. Chelios, entering his 26th NHL season, has appeared in 46 games for Chicago of the AHL this season, recording five goals and 17 assists.
Game Preview: Thrashers vs Blue Jackets
..............................................................................................................................................
Note: The Elias Sports Bureau and ESPN Stats and Information group contributed to this report.