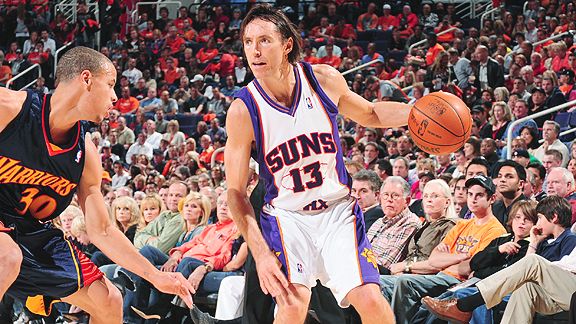 Barry Gossage/NBAE/Getty Images
Nash Reaches 1,000 Games
Steve Nash, 36, will reach a historic milestone Sunday when the Suns face the Hornets in New Orleans. It will be Nash's 1,000th career regular season game in the NBA. From the day he was drafted in 1996, Nash has heard questions about his durability but he says he has changed his workouts throughout his career to keep his body in tune with what was necessary to play in the league.
"Coming into the league I was never a natural, physical kind of a explosive athlete like most of my colleagues, so when I got into the league I elevated that a little bit," he said. "When they changed the rules to less hand-checking, I had to change my body again."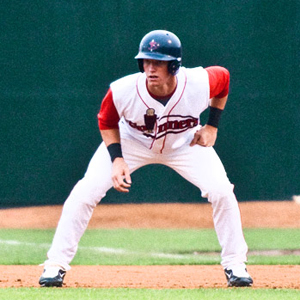 John Corneau/Lowell Spinners
Red Sox Prospect Set for Brain Surgery
Ryan Westmoreland was considered to be the best prospect in the Red Sox system but now he has a much bigger hill to climb than making it to the big leagues. Westmoreland has an unusual congenital condition in his brain that will require surgery and could threaten his life. The 19-year-old outfielder had been experiencing headaches and numbness. Following an evaluation from three different neurologists, the condition was discovered and surgery was his only option.
Dr. Joseph Maroon, the vice chairman of the Department of Neurosurgery at the University of Pittsburgh Medical Center, said of the surgery, "It is potentially life-threatening, as is any brain surgery, but the mortality is low."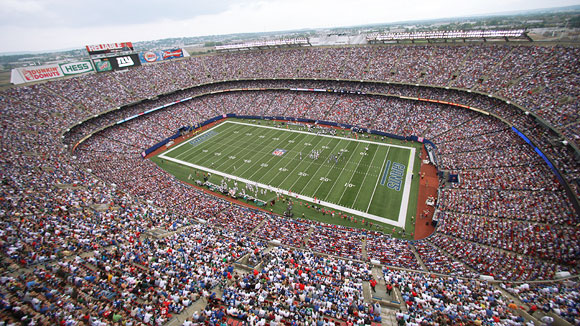 David Drapkin/Getty Images
Giants Stadium will not be the home of the Jets and Giants anymore
New York Teams to Flip a Coin for First Game at the New Stadium
The Giants and Jets will open up their new 1.6 billion dollar home next season, but which team gets the first game will be determined purely by chance. The Jets announced on their website Saturday that a coin flip will be used to determine which New York team gets to open up the new stadium that still does not have a name. NFL spokesman Greg Aiello did not confirm the flip, simply saying that commissioner Roger Goodell determines the schedule. Since the two teams don't play each other next season, the possibility of both teams opening the stadium does not exist. The official NFL schedule will be released in April.