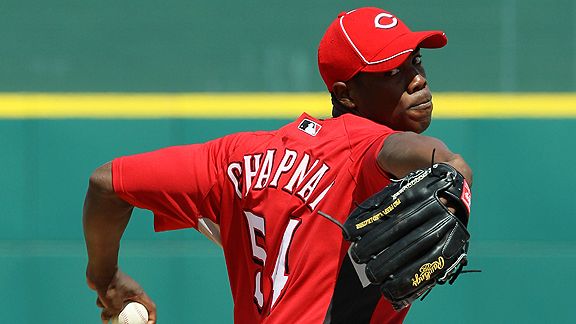 CHAPMAN TO MAKE FIRST SPRING START TODAY:
The Reds' Aroldis Chapman will make his first spring start against the Brewers today. The Cuban lefthander has had two impressive relief outings, throwing a total of four scoreless innings. Chapman is in the running for the 5th spot in the Reds rotation.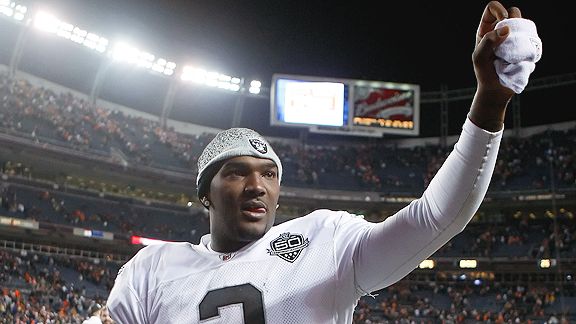 RUSSELL TURNING HEADS:
Raising eyebrows for missing Monday's first off season workout for the Raiders, it was a different story for JaMaracus Russell Tuesday. Several players commented on the quarterback's new physique. Russell was training at a facility in Arizona and according to a team official, has been doing what the Raiders have asked of him. As for Monday's absence, he was completing a home purchase in Alabama.
SHOW ME THE MONEY:
It took one day after Tiger Woods' announcement of his return to competitive golf for the market to react. On-line ticket re-seller Stub Hub reported a 10 percent increase in Masters tickets. Practice round passes are currently going for $220 dollars, while a 4-day badge is cost your over $2-grand.