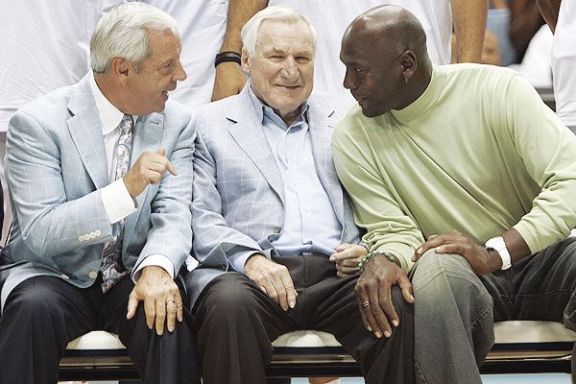 AP Photo/Gerry Broome
Forbes Ranks UNC #1:
The North Carolina Tarheels missed the NCAA Tournament for the first time since 2003, but they're still the most (economically) valuable college hoops team, according to Forbes.com. The 'Heels were assessed a value of $29 million, up 12% from last year's championship season. Forbes based its rankings on 1) contributions and scholarships for the school, 2) profit, 3) cash it brings in for the conference and 4) how much the team boosts its local economy. Kentucky, Louisville, Kansas and Illinois round out the top-five most valuable schools.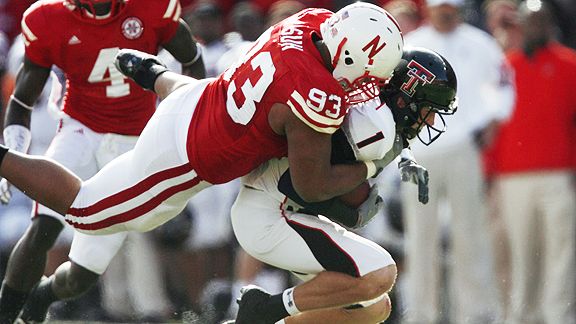 Bruce Thorson/US Presswire
Suh Visits The Lions:
Nebraska Cornhuskers DT Ndamukong Suh is scheduled to visit the Detroit Lions today and Friday, according to ESPN NFL Insider Adam Schefter. The 6-foot-4, 302-pound Outland Trophy winner, was also named as the Associated Press player of the year and a Heisman Trophy finalist.

Seton Hall Troubles:
Former Seton Hall basketball player Robert Mitchell pleaded not guilty to charges of robbing eight people at gunpoint Monday in South Orange. Mitchell, who played in 31 games this season for the Pirates, appeared in court in Newark via video conference Thursday and is being held on $650,000 bail. Police say Mitchell stole credit cards, cell phones, cameras and about $300 cash. The 23-year-old was kicked off the team Sunday by coach Bobby Gonzalez, who has since been fired. The university did not give a reason for Mitchell's dismissal.
The Associated Press contributed to this report.