Hewitt Rejects St. Johns
Georgia Tech head basketball coach Paul Hewitt became the 2nd coach in as many weeks to say no to St. John's University. Hewitt is from New York and is considered a great recruiter. St. John's was hoping he would be able to bring in talent from the NY area that has been spurning the Red Storm for other schools like UConn and Cincinnati.
"My family and I have developed deep ties to Georgia Tech and the city of Atlanta," Hewitt said. "I strongly believe in what Georgia Tech can do for young people, and I am committed to returning the Tech basketball program to the level of success our fans have come to expect. We took a step in that direction this past season, and I fully intend to continue on that path."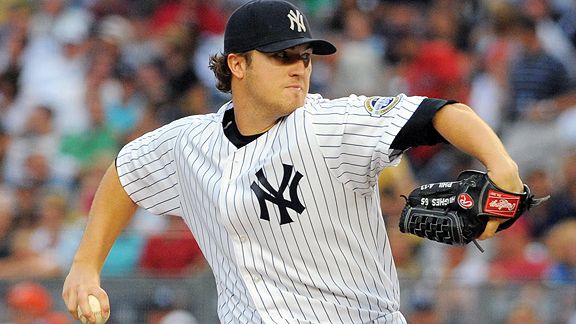 Christopher Pasatieri/US Presswire
Yanks Give Hughes the Ball
The only open competition at Yankees training camp concluded with Phil Hughes the last man standing. The Yankees had five pitchers playing for the role, but the prohibitive favorites were Hughes and Joba Chamberlain.
"It was what I set out in the spring to do," Hughes said. "I grew up a starter in high school, minor leagues, even my first couple partial seasons in the big leagues. It was something that I really wanted and I feel like I'm ready for the challenge and ready for the season that lies ahead."
Manager Joe Girardi said Chamberlain will move to the bullpen and be in the running for the 8th inning setup job. Last year the 8th inning role went to Hughes who developed into one of the best setup men in the league.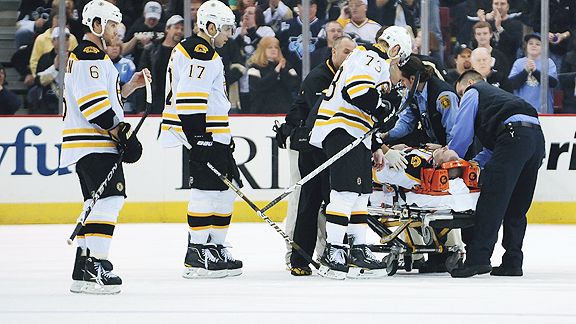 Jeanine Leech/Icon SMI
NHL Bans Blindside Headshots
The NHL players' association executive board voted to accept a new rule banning head shots against players who aren't looking. The rule is effective immediately and the NHL will provide supplemental discipline to any violators. It is only on the books until the end of the playoffs this season, however, and in the summer the league will meet again to review making the change permanent.