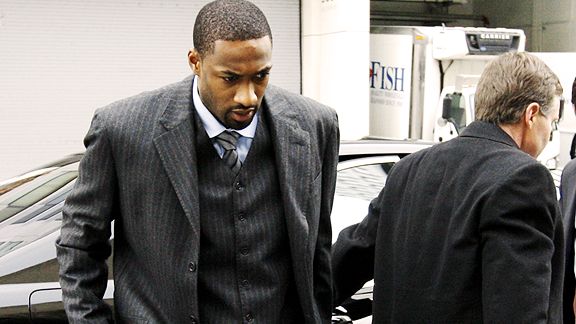 AP Photo/Ann Heisenfelt
Gilbert Arenas Avoids Jail Time For Gun Offense
Washington Wizards star guard Gilbert Arenas will not have to serve any jail time after a judge sentenced him to probation for bringing guns into the Verizon Center. D.C. Superior Court Judge Robert B. Morin issued the sentence of two years probation to begin with 30 days in a halfway house. He also ordered Arenas to serve 400 hours of community service and pay a $5,000 contribution to a fund for crime victims. Morin said he weighed several factors in issuing his sentence, including the fact that Arenas's guns were legally registered in Virginia, even if they were not in D.C. He also mentioned that Arenas had no history of violence and that there is no evidence the guns were loaded.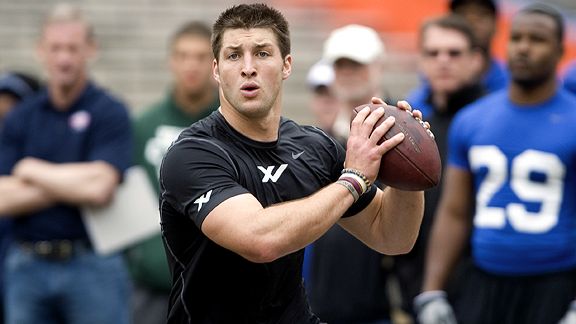 AP Photo/Phil Sandlin
Tebow Not Offended By Comments
Tim Tebow defended Gators wide receiver Deonte Thompson, who recently made comments that some fans and media members considered to be critical of Tebow. Thompson had described new starter John Brantley as "a real quarterback," which some took as a swipe at Tebow. Tebow said, "I don't think Deonte meant anything by that ... He was just stating facts. Brantley is a guy who throws on timing. You know when the ball is coming and when it's not."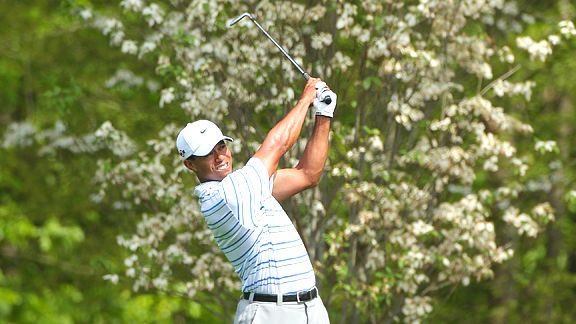 Taku Miyamoto/Getty Images
PGA Tour pro Ben Curtis decided to practice at Isleworth two weeks ago and wound up playing 18 holes with Tiger Woods. "He was a bit rusty," Curtis said with a grin. Players have been asked if it will be awkward to first see Woods on the golf course or to play with him when he returns to golf at the Masters. "Everybody that tells you that it was the same as before would be kidding themselves," Curtis said today. "It was obviously a little bit different. When I saw him, no one had actually really seen him in public." Curtis said Woods appeared to be nervous, perhaps because it might have been his first time playing with a PGA Tour colleague. They were joined by Steve Johnson, the swing coach for Curtis and a friend of Woods.
The Associated Press contributed to this story.