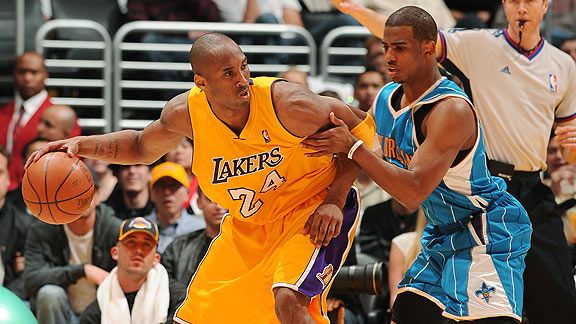 Andrew D. Bernstein/NBAE/Getty Images
Los Angeles Lakers (54-19) vs New Orleans Hornets (34-40)
8:00 PM ET, March 29, 2010 -- New Orleans Arena, New Orleans, LA
The Lakers look for their ninth win in 10 games Monday night when they try to complete a three-game season sweep of the reeling Hornets, who have lost five of six by double figures. The Lakers need four wins in their final nine games to wrap up the top seed in the West. The Hornets are working their biggest star back into the lineup, but Chris Paul returned too late to attempt a possible playoff push. Though New Orleans stopped a three-game losing streak by beating Dallas in Paul's first game back last Monday, they lost 105-92 to Cleveland on Wednesday, then were officially eliminated from playoff contention in Saturday's 112-101 loss to Portland.
Game Preview: Lakers vs Hornets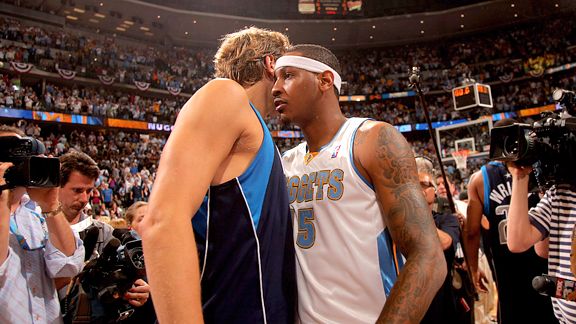 Doug Pensinger/Getty Images
Denver Nuggets (48-26) vs Dallas Mavericks (48-25)
8:30 PM ET, March 29, 2010 -- American Airlines Center, Dallas, TX
The Nuggets and Mavericks meet tonight for the first time since Denver defeated Dallas by 36 points February 9, 127-91. That was Dallas's second-largest margin of defeat in any game over the last 12 seasons. Denver has been held under 100 points six times in its last seven games. Denver has not been held under 100 points seven times over an eight-game span since January 2005. Carmelo Anthony has taken at least 20 shots in every one of his last 10 games, one short of the longest such streak for any NBA player this season. Kobe Bryant had an 11-game streak from December 12 through January 1.
Game Preview: Nuggets vs Mavericks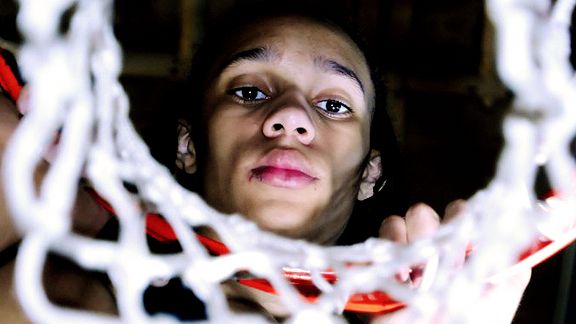 Glenn Nelson/ESPN.com
Baylor Lady Bears (26-9, 9-7 Big 12) vs Duke Blue Devils (30-5, 12-2 ACC)
7:03 PM ET, March 29, 2010 -- FedEx Forum, Memphis, TN -- ESPN, ESPN360.com
The Baylor Lady Bears are in their 2nd Elite 8 and 1st since its national championship season in 2005. The Baylor Bears team also faced Duke in the Elite 8 of this year's Men's Basketball Championship (Duke won 78-71), making this the first time the same two teams have faced off in the Elite 8 of the men's and women's tournament in the same year. Duke is in its 8th Elite 8 and 1st since reaching the title game in 2006. Duke and the Lady Bears have never played. Baylor center Brittney Griner is 5 blocks shy of the women's record for most blocked shots in the NCAA tournament. Griner has 26 blocks in 3 games, trailing Alison Bales' 30 blocks in 6 games with Duke in the 2006 NCAA Women's Basketball tournament.
Game Preview: Bears vs Blue Devils
Xavier Musketeers (30-3, 14-0 A 10)vs Stanford Cardinals (34-1, 18-0 Pac-10)
9:07 PM ET, March 29, 2010 -- Arco Arena, Sacramento, CA -- ESPN, ESPN360.com
Stanford is in its 3rd straight Elite 8 and 14th overall. The Cardinals have won 25 straight games since losing to Connecticut on December 23; all but one of those wins was by 10+ points. Xavier has won 21 straight games and reached the Elite 8 for the second time in school history.
Game Preview: Musketeers vs Cardinals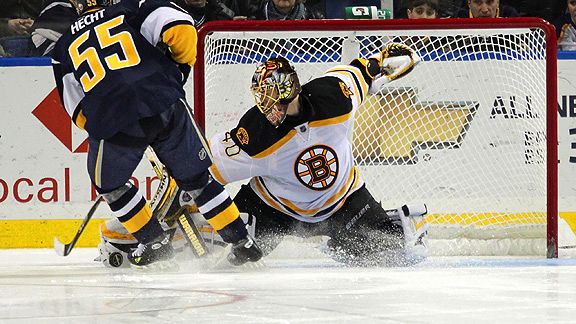 Kevin Hoffman/US Presswire
Buffalo Sabres (41-23-10) vs Boston Bruins (34-28-12)
7:00 PM ET, March 29, 2010 -- TD Garden, Boston, Massachusetts
Boston looks for its fourth win in five games against the division-leading Sabres tonight at TD Garden, the first of two remaining meetings in what could be a first-round playoff preview. Patrick Lalime started Saturday for the Sabres, but Ryan Miller, who is second in the East in GAA at 2.21 is expected back in net tonight. Miller has started three of the four games against Boston, going 1-0-2 with a 1.61 GAA . As for the Sabres net minder, Tuukka Rask is 3-1-0 with a 1.72 goals-against average and .944 save percentage in four games against the Sabres this season, holding them to one or two goals in each game. With a win tonight, Rask would become the first Bruins goaltender with four or more wins versus Buffalo in one season since Pete Peeters in 1982-83 (5-3-0 in eight games).
Game Preview: Sabres vs Bruins
Note: The Elias Sports Bureau and ESPN Stats and Information group contributed to this report.