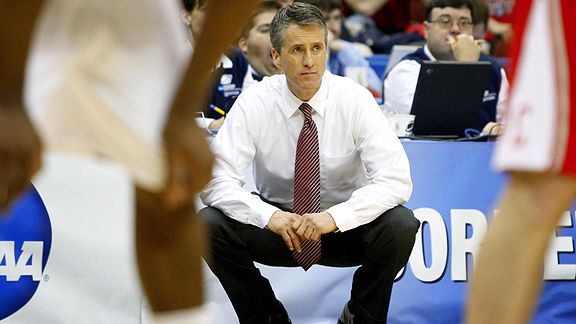 Kim Klement/US Presswire
Let's Make a Deal
Barring any contractual disputes, Boston College will hire Cornell coach Steve Donahue as its next coach, sources familiar with the situation told the Boston Globe. Donahue first interviewed for the opening after Al Skinner was fired last week. Donahue, who already turned down an offer from Hofstra, is expected to receive a salary in the $900,000 per year range for as many as seven years, although a five year rollover agreement seems more likely.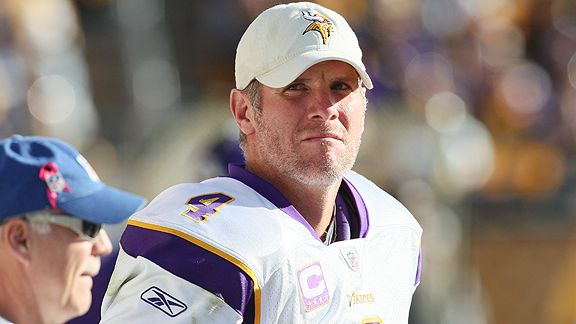 Rich Gabrielson/Icon SMI
Grandpa Brett
Brett Favre made an announcement today; The 40-year-old Favre confirmed that he is now a grandfather, according to ESPN's Ed Werder. Favre's daughter Brittany gave birth to a son - Parker Brett. "A grandpa at 40. It almost makes me feel old," Favre said. As for its affect on his future with the Vikings, Favre said, "It makes things more complicated but right now I'm not thinking much about football."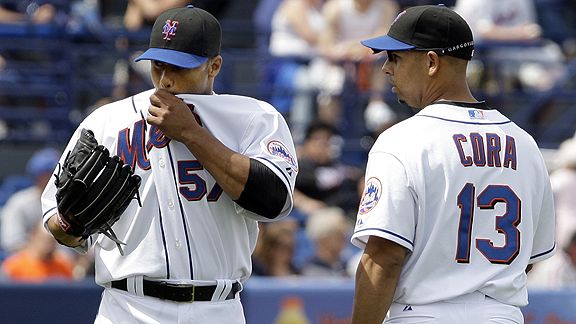 AP Photo/Richard Drew
Diversity in Major League Baseball
Monday's Opening Day to the Major League Baseball season was not only exciting, but also diverse. Of the 833 players on April 5th rosters, 231 were born outside of the United States, according to MLB.com. Nearly 1/3 of the players are foreign-born, spanning 14 countries and territories. The Dominican Republic leads the majors with 86 players born outside the U.S. Venezuela has 58 players. The New York Mets have the most foreign players, with 18.
The Associated Press contributed to this report.