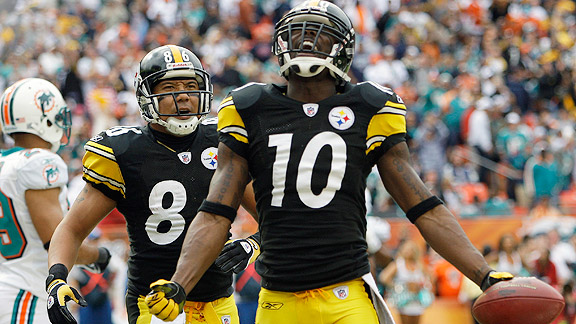 AP Photo/Lynne Sladky
Life Without Holmes
The Pittsburgh Steelers had enough with WR Santonio Holmes, and were preparing for life without him for the upcoming season, sources told the Pittsburgh Post-Gazette today. Instead, the New York Jets offered the Steelers a deal they couldn't refuse, a 5th-round pick in the upcoming NFL Draft April 22-24 and jumped on the offer.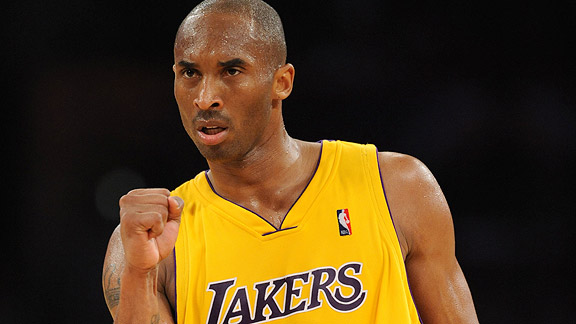 Noah Graham/NBAE/Getty Images
Enough of This
Lakers All-Star Kobe Bryant won't take losing sitting down. After Sunday's home loss to the Portland Trail Blazers, Bryant said instead of resting his swollen right knee, he plans on playing in his team's final two games to "sharpen up", admitting "we want to win both of these games", according to ESPNLosAngeles.com. The Lakers play Sacramento Tuesday and finish the regular season Wednesday against the Clippers.
A New Start
The Tampa Bay Lightning are looking for a new start. One day after it completed the regular season, finishing 12th in the Eastern Conference, new owner Jeff Vinik fired both GM Brian Lawton and head coach Rick Tocchet, according to ESPN.com's Pierre LeBrun. "Our hockey operations department needs a fresh start in order to help us fulfill our goal of being a world-class organization", Vinik said in the statement. Vinik said assistant GM Tom Kurvers will manage the Lightning hockey operations until the new GM is hired.
The Associated Press contributed to this report.