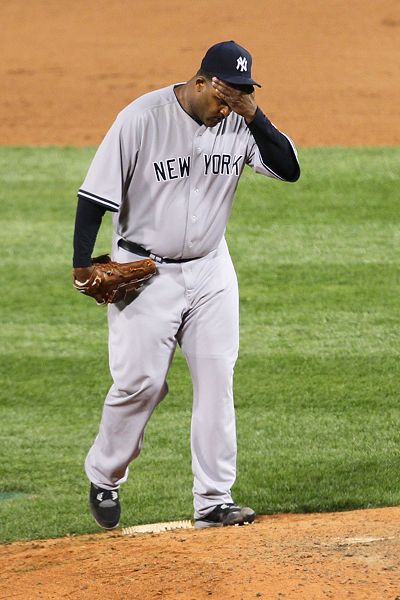 Jim Rogash/Getty Images
CC Sabathia tries to collect his composure after MLB fans sabotaged his potential no-hitter.
As we all know by now, CC Sabathia took a no-hitter into the eighth inning of Saturday's game between the Yankees and the Tampa Bay Rays. Some say the no-no was broken up by Kelly Shoppach's line-drive single to left. Others say it was broken up by everyone and his mother tweeting and talking about it on the internet.
Now, we're what, 11 days into the 2010 baseball season? There are plenty of near no-hitters to come, friends. So we need to straighten this thing out once and for all. Clearly the old rules – no talking to the pitcher during a potential no-no, no mention of it by the home broadcasting team, no mention of the no-hitter if you're at the ballpark – aren't cutting it in the Web 2.0 World. These days, information is going to be passed along, and it's going to be passed in real time. So how should the twitterverse and facebooksphere do this without breaking the baseball codes? We have some suggestions.
Once it turns from, "hey, Tim Lincecum's throwing a real gem here," to "OMG, it's halfway through the seventh and the Freak hasn't allowed a hit yet," your might want to think about encoding your tweets, texts and facebook posts to avoid any possible jinxes.
For example, you can say the words "no" and "hitter" but they must have at least 100 characters in between them. How will all your friends and followers know that you're secretly alluding to a "no-hitter" and not just randomly using the words "no" and "hitter"? Well, you have to use a signifier (note: we might be making that word up), which would be a misplaced hyphen somewhere in the 100 characters between the words "no" and "hitter."
So the following tweet …
"No work for me today, just sitting here in the new AT&T—Park watching Tim Lincecum throw and that hitter Sandoval be awesome"
… isn't just a cool brag. It's code that Tiny Tim is throwing a no-no. See, it's simple.
If you and your friends are linguistically challenged, you might want to try going all Classic Concentration on everyone with pictogram twitpics and wall photos. So the following sequence of tweets …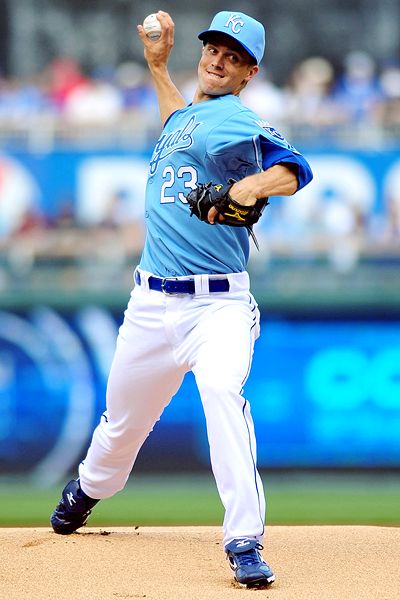 +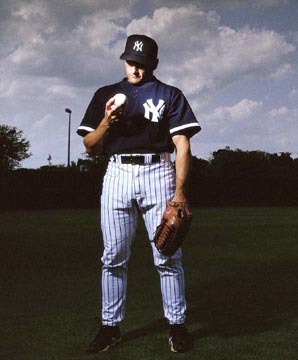 -blauch
+
(sounds like)
+er
… would read "Zack Greinke no-hitter" (Zach Greinke plus Chuck Knoblauch minus the "blauch," plus a word that sounds like mitt — a.k.a. hit — plus "er." Easy peasy.
Or, if you want to get all 2001 internet-techie on your friends, emoticons are the perfect solution. A simple "Adam Wainwright ZOZO" (turn it on it's side and you get no-no, obvi) would get the job done. Or just "Carpenter #0" works, too. If you want to be a little more mathematical about it, you could always go the whole 1+9=0, which means position number one (pitcher) plus nine innings equals zero hits. The most important thing to remember with whichever code you chose, is that as long as you're not messing with baseball's unwritten codes and potentially jinxing a no-hitter, you'll be safe.