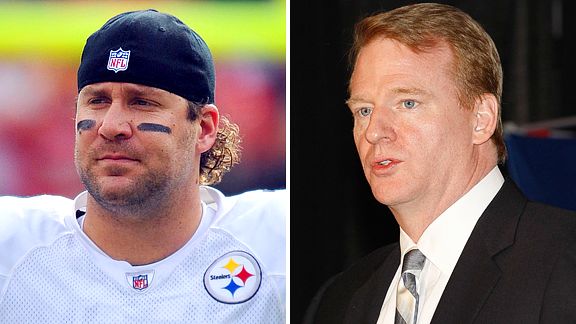 Scott Boehm/Getty Images
Big Ben to Meet with NFL Commissioner:
New details on Ben Roethlisberger's meeting with NFL Commissioner Roger Goodell, ESPN's Rachel Nichols reports the meeting will take place at 2PM ET this afternoon. The Steelers QB and commissioner will meet face to face for the first time since Roethlisberger learned he will not face criminal charges in Georgia on a sexual-assault accusation. Stay connected to SportsCenter.com for the latest updates.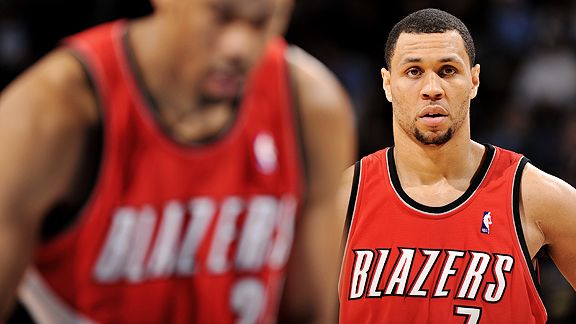 Garrett W. Ellwood/NBAE/Getty Images
Should I Play, or Should I Go (to Surgery)
Blazers guard Brandon Roy is uncertain for the NBA playoffs which open Saturday. The all-star needs surgery on a torn meniscus in his right knee suffered during Sunday's win against the Lakers. There is potential good news however; since the procedure would sideline him 4 to 6 weeks, Roy may try to play thru the knee injury in the playoffs since doctors say he can't make it any worse.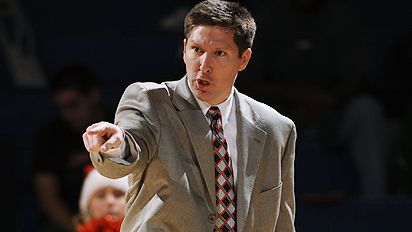 Matt A. Brown/Icon SMI
A New Coach in Town
The Clemson Tigers new men's basketball coach will be Wright State's Brad Brownell, according to CBSSports.com. The school and Brownell have agreed in principle on a deal, an announcement is expected later today. Brownell, who has won at least 20 games four consecutive seasons at Wright State, will replace Oliver Purnell, who left Clemson for DePaul last week. In 2007, Brownell led Wright State to their first NCAA tournament since 1993; before that he was UNC Wilmington's head coach for 4 seasons, leading them to the tourney in 2003 and 2006.
The Associated Press contributed to this report.