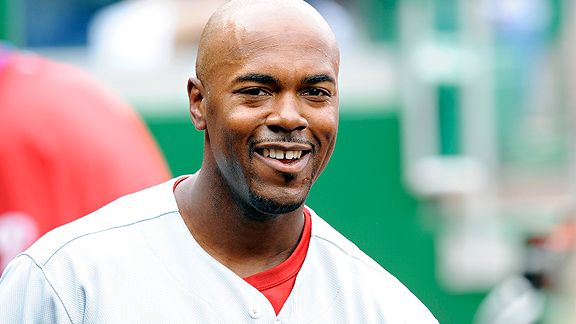 G Fiume/Getty Images
Charlie Manuel On Jimmy Rollins: "... he's hurt pretty bad."
It's official ... The Phillies are putting SS Jimmy Rollins on the DL. The former MVP strained his right calf running sprints before the club's home opener on Monday. Rollins is eligible to come back April 28th, but GM Ruben Amaro says Rollins could be out up to a month.
Source: Bulls' Del Negro Aggressor, Not Paxson
Chicago Bulls coach Vinny Del Negro initiated the physical contact with executive vice president John Paxson during an altercation on March 30 a source told ESPNChicago.com. This is contrary to a Yahoo Sports report that said Paxson grabbed Del Negro by the tie, jabbed him twice in the chest and seemingly challenged him to a fight. All of this is because Del Negro exceeded the time limit set for Joakim Noah, who has been recovering from plantar fasciitis in his foot. The source also said that it wasn't the first altercation Del Negro has had with management.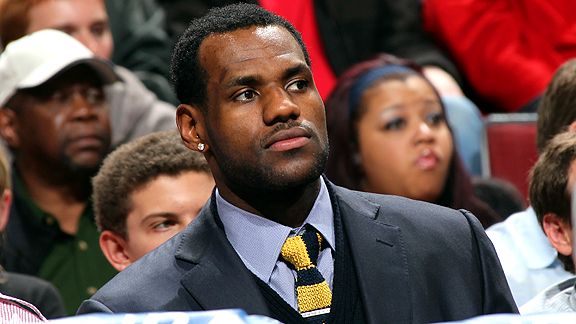 Getty Images
The Issue Of Resting Healthy Players In the NBA
David Stern says the issue of players resting at the end of the regular season will be discussed, but he doesn't see anything coming of it. The commissioner says he is "troubled by it, because it would be our preference that healthy players play," but says the decision has always been left up to the teams. The Cleveland Cavaliers have not played LeBron James since clinching the NBA's best record. He will miss his 4th straight game, without injury, tonight when the Cavaliers take on the Atlanta Hawks.