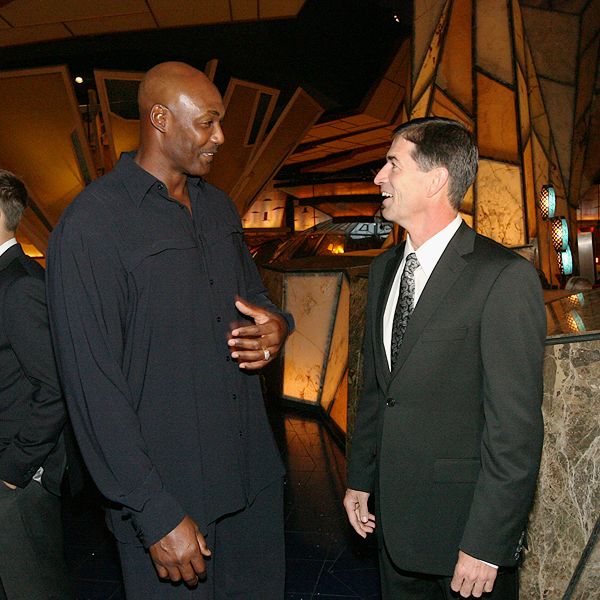 Nathaniel S. Butler/NBAE via Getty Images
"I just want you to know Karl, all those assists I gave you, they came from the bottom of my heart."
April 22, 1989: Jazz point guard John Stockton recorded 10 assists against the Golden State Warriors to end the 1988-89 season with a total of 1,118 (13.6 per game). With this total, he became the first player in NBA history to record consecutive seasons of more than 1,000 assists. Stockton's streak of consecutive seasons of 1,000 or more assists ended at five, although he would go on to reach the 1,000 assist plateau on two other occasions.
Not impressed? To put things in perspective, Jason Kidd, Mark Jackson, Magic Johnson, and Oscar Robertson (the NBA's all-time assist leaders in order after Stockton), have reached 1,000 assists in a single season a combined 0 times. That's 60 seasons worth of pro basketball from four of the greatest dime dealers in NBA history.
John Stockton played in the NBA for 19 seasons and accumulated a record 15,806 assists. He also holds the NBA record for most assists in a single season with 1,164 as well as the most seasons leading the NBA in assists with nine. Stockton was elected to the Hall of Fame in 2009. It's too bad he can't sing as well as he can pass.